New 1 GW Project in China to Use MingYang 11 MW Offshore Wind Turbines
Guangdong Electric Power Development has awarded a contract to MingYang Smart Energy, under which the wind turbine manufacturer will supply its MySE 11-230 typhoon-proof hybrid-drive turbines for a 1 GW offshore wind project.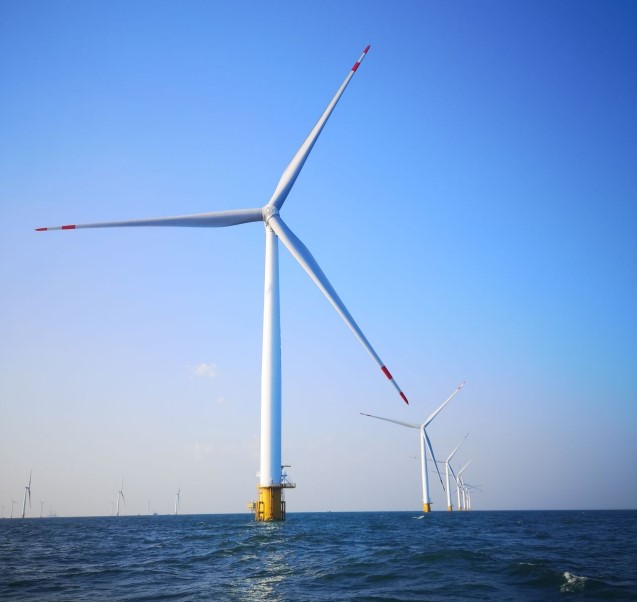 The project, located in deep waters offshore Guangdong Province, comprises two phases: 600 MW Qingzhou 1 and 400 MW Qingzhou 2.
According to information available on Shenzhen Stock Exchange, in November last year the Board of Directors of Guangdong Electric Power Development agreed that its wholly-owned subsidiary Guangdong Wind Power Generation Company will invest in the construction of Yuedian Yangjiang Qingzhou 1 and Yuedian Yangjiang Qingzhou 2 offshore wind farm projects, with a total dynamic investment of around CNY 17.11 billion (approximately EUR 2.4 billion) and the capital set at CNY 3.42 billion (approx. EUR 476 million) according to 20 per cent of the total dynamic investment.
Once fully commissioned in 2023, the two wind farms will provide 3.6 TWh of clean power annually, saving 1.05 million tonnes of coal consumption and reducing 2.78 million tonnes of CO2 emissions per year, according to MingYang, which launched its 11 MW wind turbine in July 2020.
The MySE 11-230 features a 230-metre-diameter rotor with an 11 MW rated output, allowing it to outperform existing installed 10 MW offshore wind turbines in China in terms of generation and power conversion factor, the wind turbine manufacturer said.