TotalEnergies, BP Join Offshore Wind Organisations
TotalEnergies and BP have decided to partner with several organisations to support their activities in the offshore wind market.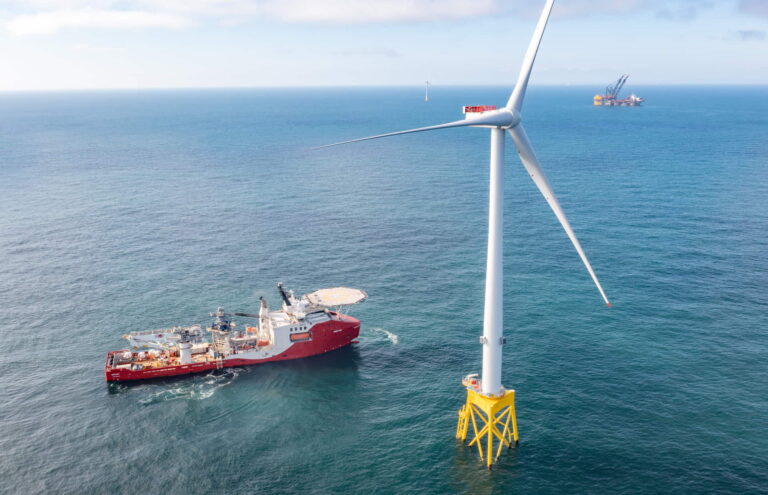 To support its offshore wind development ambitions in the Netherlands, such as its participation in the latest tender for the Hollandse Kust West VI and VII offshore wind areas, TotalEnergies is joining forces with Netherlands Wind Energy Association (NWEA) as well as with other platforms.
These include joining the Sustainable Installation of XXL Monopiles (SIMOX) project which is expected to enable TotalEnergies to develop and implement innovative and noiseless technologies for the installation of XXL monopiles to protect biodiversity in the North Sea.
TotalEnergies also partnered with the Dutch Marine Energy Center (DMEC) which is an international accelerator specialised in marine renewable energy.
"We are pleased to join several Offshore Wind platforms and the Marine Excellence Centre for Clean Energy in the Netherlands to develop and demonstrate cost-effective and reliable technology solutions for offshore wind and hybrid systems as well as ensuring highest ecological benefits from our activities", said Robert Joore, Country Chair of TotalEnergies in the Netherlands.
When it comes to BP, the global energy major joined the World Forum Offshore Wind (WFO) as a member.
The organisation is dedicated to fostering the global growth of offshore wind energy and accounts for nearly 100 members by September 2022.
"bp is harnessing wind energy to help deliver low carbon power at scale, as we work towards providing a secure, affordable and lower carbon energy future. We are rapidly increasing our projects pipeline to be a leader in offshore wind, and we look forward to supporting WFO in the journey of promoting offshore wind worldwide", said Richard Sandford, Vice President Offshore Wind UK, BP.
BP has a net offshore wind development pipeline of more than 5 GW, with the 2.5 GW Empire Wind 2 and Beacon Wind 1 projects in the US and the Morgan and Mona projects in the UK that could have up to 3 GW of installed capacity.
The company, together with EnBW, was also awarded an offshore wind development site in ScotWind, Crown Estate Scotland's offshore wind seabed leasing round.
Follow offshoreWIND.biz on: