SSE's New Offshore Wind Farm Could Pour Billions into Scottish Economy
The development of the Berwick Bank offshore wind farm in Scotland could deliver as much as GBP 4.1 billion to the country's economy over the lifetime of the project while cutting millions of tonnes of carbon dioxide emissions every year, according to a new report.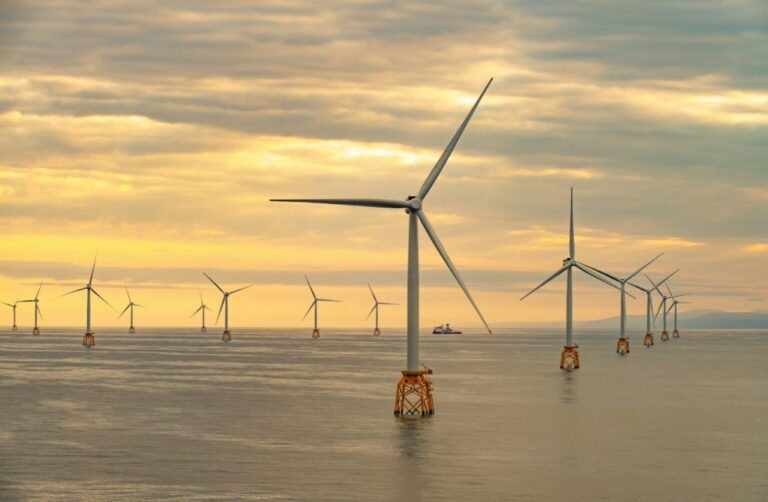 Located 40 kilometres off the coast of East Lothian, the wind farm is in the development stage and is being taken forward by SSE Renewables.
Once complete, which could be by 2030, the project has the potential to deliver up to 4.1 GW of installed capacity, making Berwick Bank a major contributor towards meeting Scottish Government targets of 11 GW of new offshore wind energy supply by 2030, the developer said.
The study carried out by BVG Associates showed that at peak construction in 2026 the project could create around 4,650 direct, indirect, and induced jobs in Scotland and 9,300 in the UK – adding an estimated GBP 8.3 billion to the UK economy as a whole over the lifetime of the project.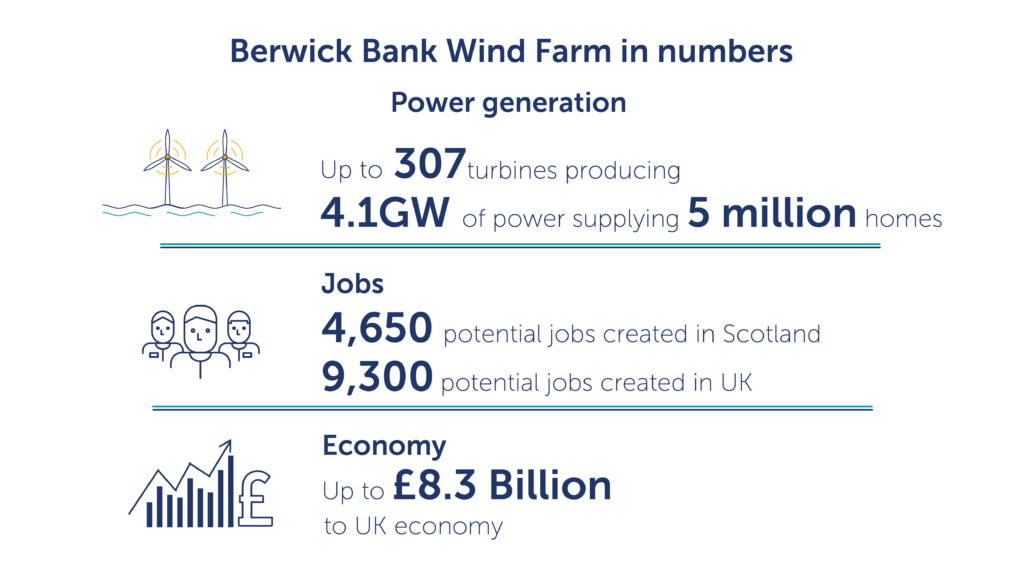 "It is clear that if we obtain consent to proceed with Berwick Bank, it will provide a significant boost to the offshore wind supply chain and encourage investors to get involved in the sector in Scotland at scale. Consenting a project of this scale can provide the step change we need to see in Scotland to unlock investment", said Alex Meredith, Project director.
"The analysis considers the project's potential based on an enhanced UK supply scenario, where all plausible procurement decisions for local, Scottish and UK supply are included, which realistically illustrates the huge benefits to the economy if Berwick Bank is approved."
Berwick Bank was initially planned as two separate projects: the 2.3 GW Berwick Bank and the 1.85 GW Marr Bank offshore wind farm.
In 2021, SSE Renewables announced that it had combined the two projects into one development, namely the Berwick Bank Wind Farm.
Since then, the company revised the project's overall area twice before applying for planning consent with Scottish Ministers in the fourth quarter of 2022.
The change to the boundary is one of several measures taken by the project to reduce potential effects on local seabird populations as well as benthic and shellfish ecology, fishing, shipping and navigation and represents the final step in the pre-consent design process, according to earlier information from SSE Renewables.
Follow offshoreWIND.biz on: