SSE Bundles Two Projects in Scotland into One 4.1 GW Offshore Wind Farm
SSE Renewables has combined its Berwick Bank and Marr Bank offshore wind projects, proposed to be built off the east coast of Scotland, into one development which could have an installed capacity of 4.1 GW.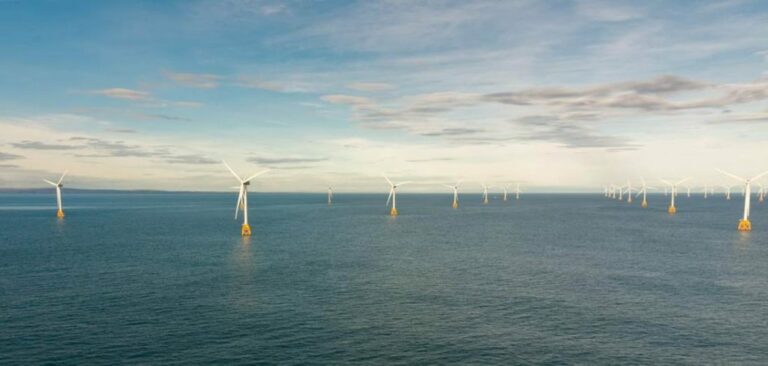 According to earlier information, when the two projects were addressed separately, the Berwick Bank wind farm has been developed as a 2.3 GW project comprising up to 242 offshore wind turbines, while Marr Bank would have a capacity of 1.85 GW.
"By combining the two project proposals into a super project we believe we can deliver Berwick Bank Wind Farm – one of the world's largest offshore wind opportunities – more quickly", said Alex Meredith, SSE Renewables' Berwick Bank Project Director.
The two projects are already at an advanced stage of development and the developer now expects to submit a planning application for the giant offshore wind development, now known as Berwick Bank Wind Farm, to the Scottish Government in Spring 2022.
Berwick Bank Wind Farm is planned to be built in the outer Firth of Forth, over 40 kilometres from the East Lothian coast.
If consented and greenlit for construction, the offshore wind farm could begin generating clean electricity in the second half of this decade, according to SSE Renewables, which said the project would play a key role in helping Scotland meet its near-term net-zero targets of having up to 11 GW of new offshore wind capacity installed by 2030.
With a 4.1 GW capacity, Berwick Bank Wind Farm could generate enough clean electricity to power over five million households and avoid eight million tonnes of carbon dioxide every year – similar to removing all of Scotland's annual car emissions, the developer says.
"With Berwick Bank our ambition is to utilise as many local, Scottish and UK based suppliers where possible throughout all stages of development, construction, and operation", Alex Meredith said. "That's why we believe the size of Berwick Bank represents a huge opportunity to secure a multi-billion-pound investment in the Scottish and UK supply chain, bringing a wealth of opportunities for businesses of all sizes and disciplines."
SSE Renewables already held an online event earlier this year to meet businesses and highlight future supply chain opportunities for what were two offshore wind projects at the time.
The potential opportunities for the supply chain companies highlighted in April: general support services, environmental, turbines, onshore substructures and foundations, transportation and installation, ports and related services, onshore substations, onshore cables, operations and maintenance.