Iberdrola Seeks to Develop Environmentally Friendly Offshore Wind Farms
Iberdrola has launched a call to the market for start-ups to submit innovative proposals that seek to develop, test, or monitor solutions that take nature into account and that can be applied in an offshore wind farm environment.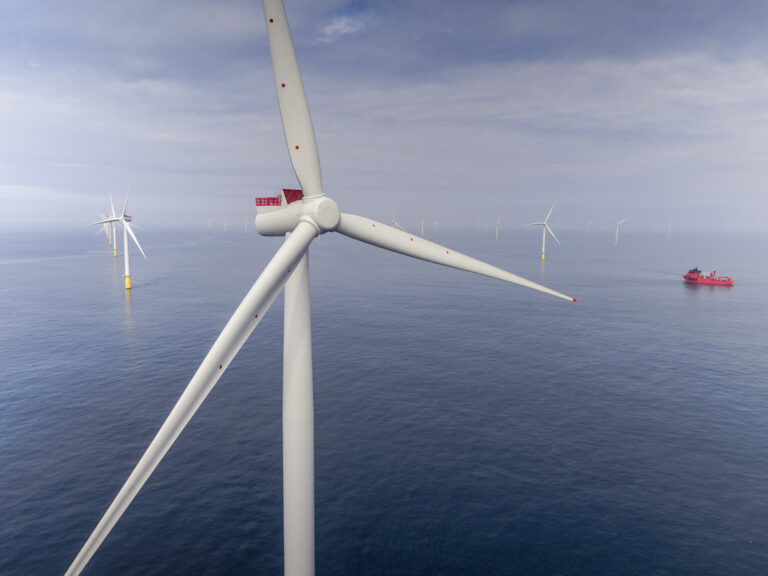 Iberdrola said that it plans to develop offshore wind farms that will respect nature entirely and enhance the diversity of life in the oceans.
To achieve this, the company has launched a new challenge through its start-up programme, PERSEO.
The Spanish energy giant proposes, as a starting point, implementing solutions that could provide protection of infrastructures and submarine cables from underwater scour.
For example, the use of sustainable materials, a specific design that promotes marine biodiversity, or the planting of algae.
In addition, the company also suggests including space for nature in the foundations, such as seal breeding platforms, artificial reef structures, or shellfish nurseries.
Other issues include reducing the risk of wind turbine collisions or blue carbon sequestration initiatives to promote ecosystem growth and healthy marine habitats, and combat climate change due to greenhouse gases, Iberdrola said.
The selected solution will be developed in collaboration with Iberdrola's Renewables business technicians, among others, who could offer the winner the opportunity to scale up the solution, adopt it through commercial agreements, or even invest in the company to support its growth, the company said.
The registration period will end on 30 September.
Iberdrola, which already has 1,258 MW in operation and 5,500 MW under construction or secured, said that offshore wind is going to be the central pillar of its future growth and the company now aims to conserve habitat and improve the biodiversity of marine life via offshore wind farms.
The firm's offshore wind portfolio includes projects in the German Baltic Sea (Wikinger and Baltic Eagle), the North Sea (East Anglia ONE and East Anglia Hub), the Irish Sea (West of Duddon Sands), the coast of Massachusetts (Vineyard Wind, Commonwealth Wind, and Park City Wind), and France (Saint Brieuc).
More recently, Iberdrola has taken access to early-stage capacity of 9 GW in Sweden, more than 3 GW in Japan, up to 7.3 GW in Poland, and up to 3.5 GW in the Phillippines.
The company's pipeline of offshore wind projects worldwide currently stands at around 35 GW.
Follow offshoreWIND.biz on: