Rotra Vente Opens New Quay in Le Havre Port
The new RoRo (roll-on, roll-off) platform built on the Hermann du Pasquier quay in the Port of Le Havre came into operation on 26 July with the port call made by Rotra Vente vessel which is serving Siemens Gamesa's offshore wind projects under a long-term charter.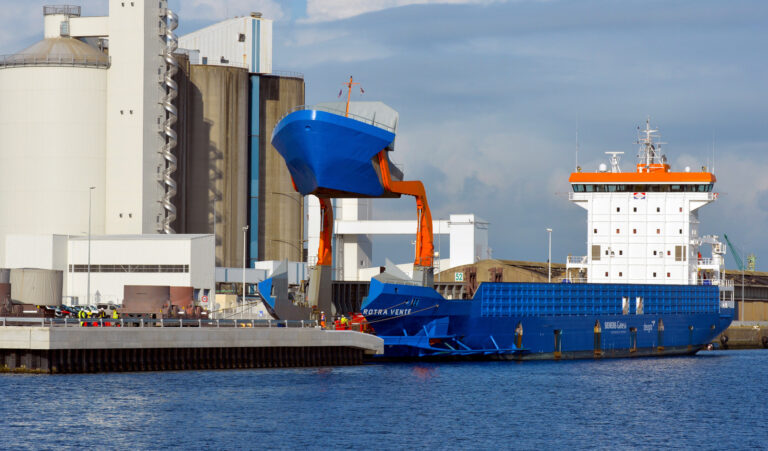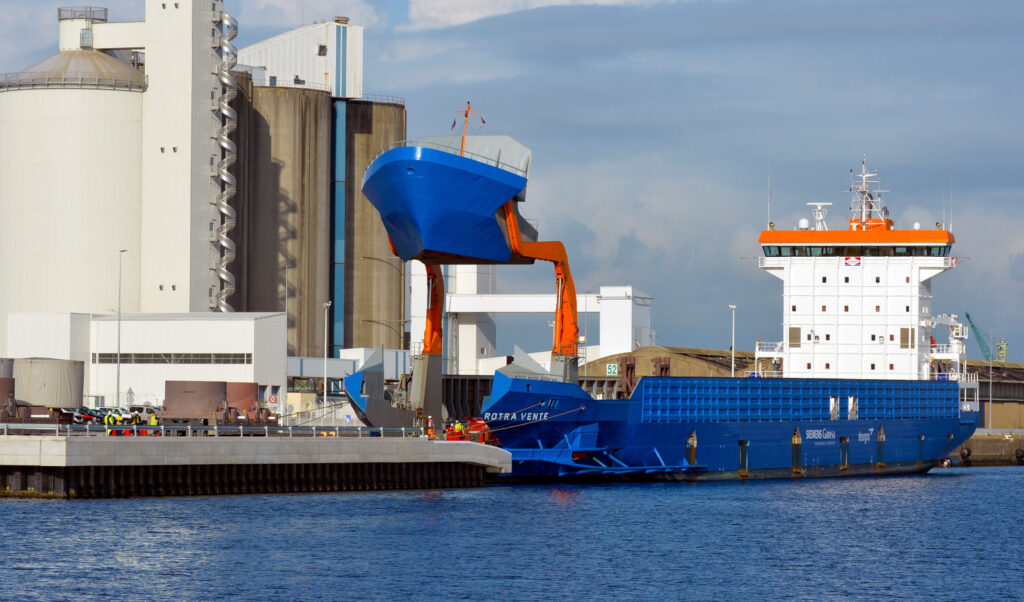 HAROPA – Port of Le Havre has upgraded the quay to enable the dispatch of offshore wind turbine components produced in the new Siemens Gamesa factory, where production started earlier this year.
The first projects for the new factory are related to the supply of turbines to the Fécamp and Saint-Brieuc offshore wind farms, currently under construction in France.
The port operator awarded a EUR 12 million construction contract for the new quay to the NGE group of companies in February 2021.
Under the contract, NGE's subsidiaries NGE Genie Civil, Guintoli, NGE Fondations, and Maia Sonnier were responsible for both building the RoRo platform and reinforcing the quay.
The works involved constructing the platform on piles in the Bellot basin with reinforcement of the Hermann du Pasquier quay over a length of 75 metres and a width of 25 metres in order to support up to 11 tonnes of cargo per square metre.
As for Rotra Vente, which arrived to Le Havre from Esbjerg in Denmark, the RoRo vessel underwent retrofit works that were completed this Spring to enable transporting larger wind turbine components, as did its sister vessel Rotra Mare which entered operation in March after being extended from 141.6 metres to 153.2 metres.
The manager of the vessel, Amasus Shipping, commissioned Holland Shipyards Group for the vessels' upgrades.
While Rotra Mare was undergoing construction, Holland Shipyards Group was also working on the conversion of Rotra Vente, which was delivered to Siemens Wind Power in 2016.
The conversion included the installation of new sponsons on both sides of the vessel to increase the deck width to 23.6 metres. The lifted bow has also been raised in order to be able to load larger wind turbine components.
Follow offshoreWIND.biz on: