Acta Marine CSOVs to Feature SMST Gear
Acta Marine is once again equipping two newbuild Construction Service Operation Vessels (CSOVs) with SMST mission equipment.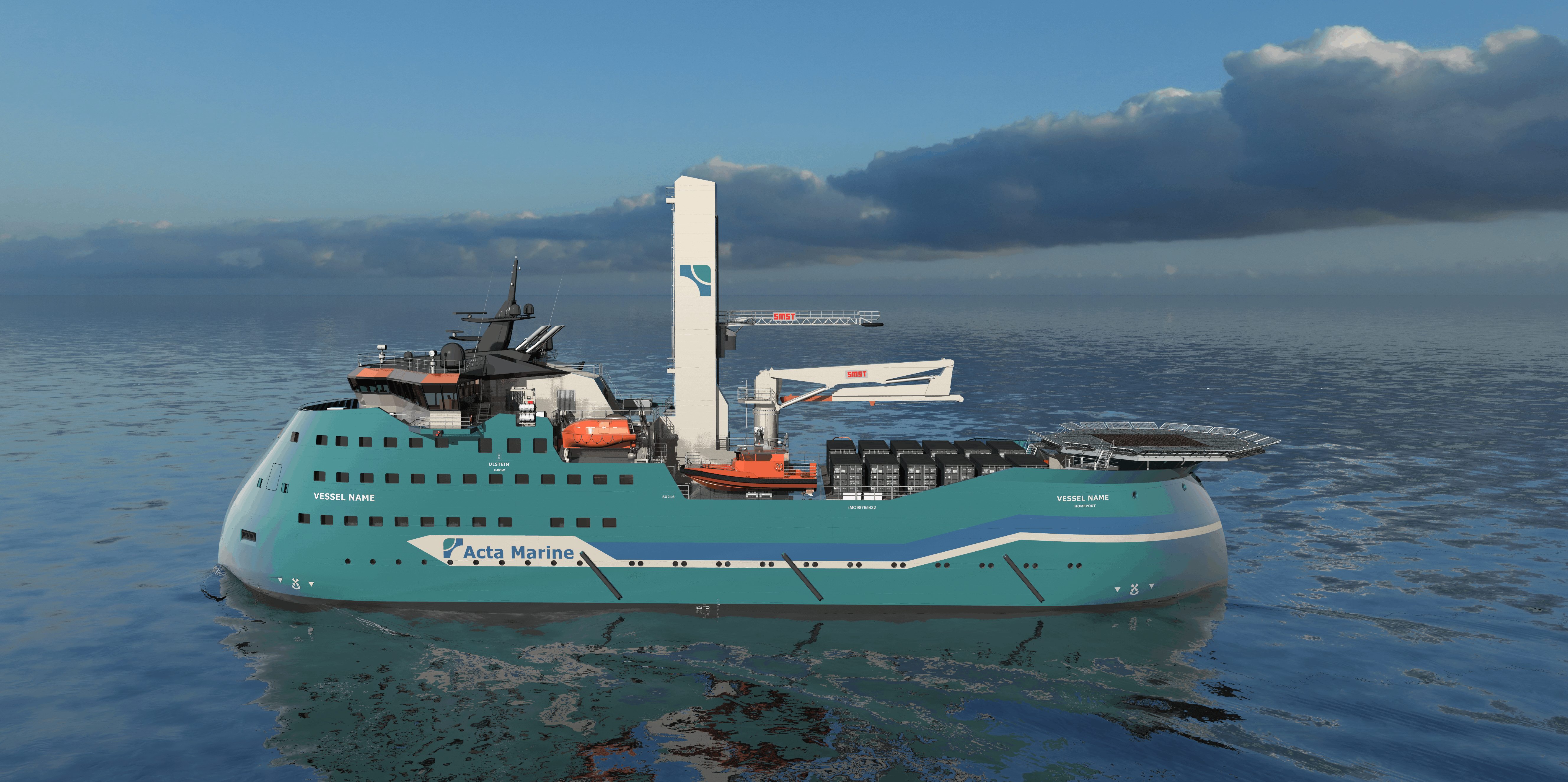 The cooperation between the two parties is reaffirmed by the contract signed with Tersan Shipyard for a modular W2W system package.
"We are very pleased to be part of the two next generation Methanol MDO/HVO powered CSOVs for Acta that will be built at Tersan Shipyard," said Menno de Jong, Sales Manager at SMST.
"For us the contract is a testimony of proven quality and solid performance of our W2W and cargo handling equipment on board Acta Auriga and Acta Centaurus."
The two ordered sets for Ulstein's SX-216 TWIN-X Stern design vessels consist of a 6t 3D motion compensated crane and a motion compensated gangway, the so-called Telescopic Access Bridge L-Series (TAB-L), combined with an Access & Cargo Tower.
"We have successfully operated two Construction SOVs equipped with SMST mission equipment in the offshore wind market over the past 4 years, so we are confident that SMST will deliver two state of the art gangway and crane systems for our newbuild CSOVs, that will allow us to continue delivering high performance and reliable service to our clients," said Rob Boer, Managing Director at Acta Marine.
The setup of the system package which endorses low energy consumption is suitable for worldwide deployment in all current and future offshore wind parks, SMST said.
Sakir Erdogan BD Director at Tersan Shipyard said: "We were looking for an established company to partner with on this first CSOV project for Tersan. Given their broad track record in supplying gangways and cranes for the offshore wind, we believe we can benefit from SMST's experience. We are very much looking forward to this new cooperation."
Delivery of both sets of mission equipment is planned for the third quarter of 2023. The contract with Tersan also covers the supply of the SMST mission equipment for two optional vessels at a later stage.
Follow offshoreWIND.biz on: