Equinor's UK Offshore Wind Farm Extensions Identified as 'Pathfinder' Projects
Equinor's Sheringham Shoal and Dudgeon Offshore Wind Farm Extension Projects (SEP and DEP) in the UK have been identified as 'Pathfinder' projects under the Offshore Transmission Network Review (OTNR).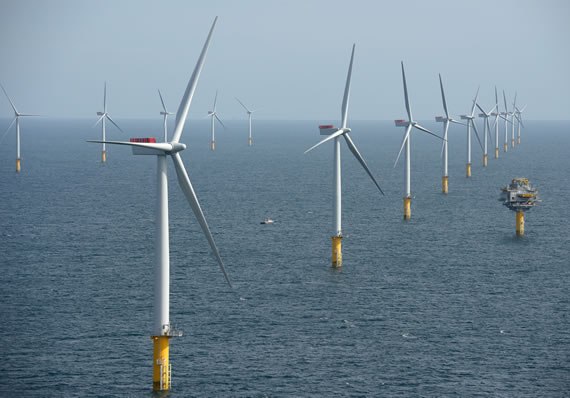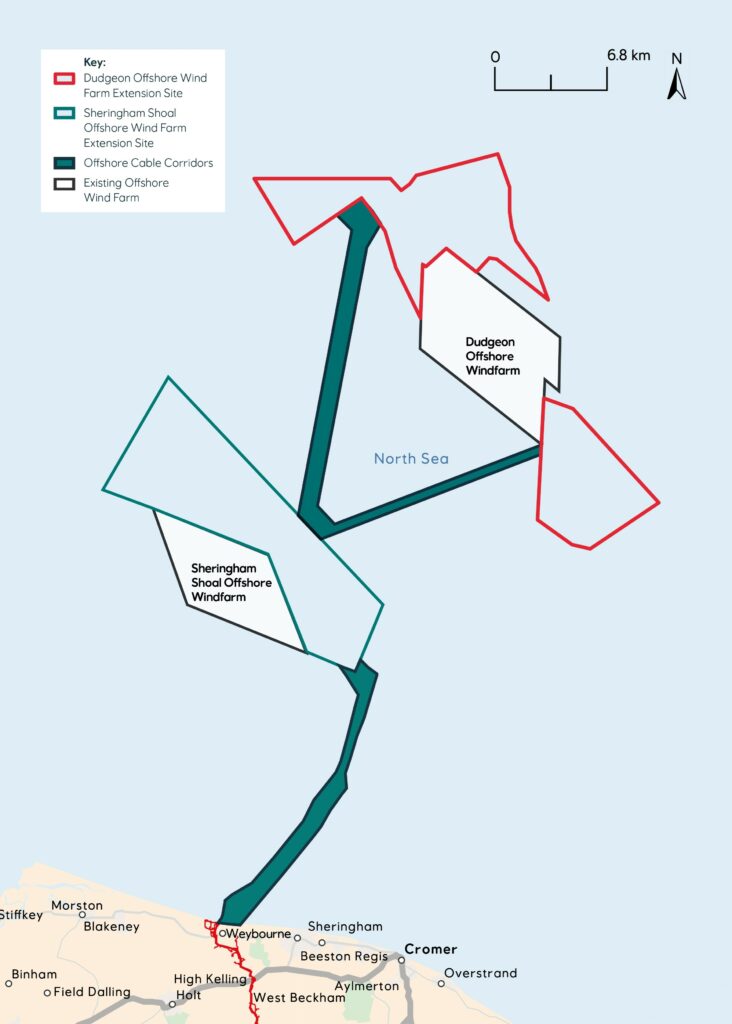 These projects are deemed as having the potential to deliver benefits on better coordinated offshore transmission systems in the near-term and provide important learnings for the other parts of the OTNR process, whose objective is to develop an increasingly coordinated offshore transmission network, according to the offshore wind developer.
"The concept of 'Pathfinder' projects was created for such projects that are leading the way in utilising the enabling regulatory and policy changes being developed by project partners to meet the OTNR objectives. Having reviewed Equinor's SEP and DEP proposal, I am encouraged by the degree of coordination being pursued and look forward to applying the learnings from delivering this project to the wider OTNR", said the UK Energy, Clean Growth and Climate Change Minister, Greg Hands, who confirmed the two projects' 'Pathfinder' status on 7 July.
A coordinated offshore grid approach under the OTNR would minimise the impacts to the community and the environment, reduce costs, and support the acceleration of offshore wind deployment, which is in line with the British Energy Security Strategy ambitions for 50 GW of offshore wind capacity by 2030.
Following the 'Pathfinder' designation of its Sheringham Shoal and Dudgeon offshore wind farm extensions, Equinor will continue to engage with the Department for Business, Energy and Industry Strategy (BEIS) and its other OTNR partners while progressing with project development.
The Sheringham Shoal and Dudgeon offshore wind farm extensions are being developed after being selected by the Crown Estate in 2018 to progress to the award of rights together with several other extension projects.
The projects will double the capacity of the existing Sheringham Shoal and Dudgeon offshore wind farms to around 1.4 GW in total, providing renewable energy to power an additional 785,000 UK homes.
Equinor's application for the development consent order (DCO) will provide for an integrated grid connection, as well as separate grid connections for each project, within the same overall onshore footprint.
The developer says that it is the company's preference to deliver the integrated grid connection as long as the necessary regulatory changes are in place to facilitate this.
Follow offshoreWIND.biz on: