Ocean Winds Confirms Plan to Use ScotWind Site to Full Capacity
Ocean Winds (OW), a 50-50 joint venture between EDP Renewables and ENGIE, has confirmed its intent to maximise the developable area of the project site for which it won the development rights in the ScotWind auction.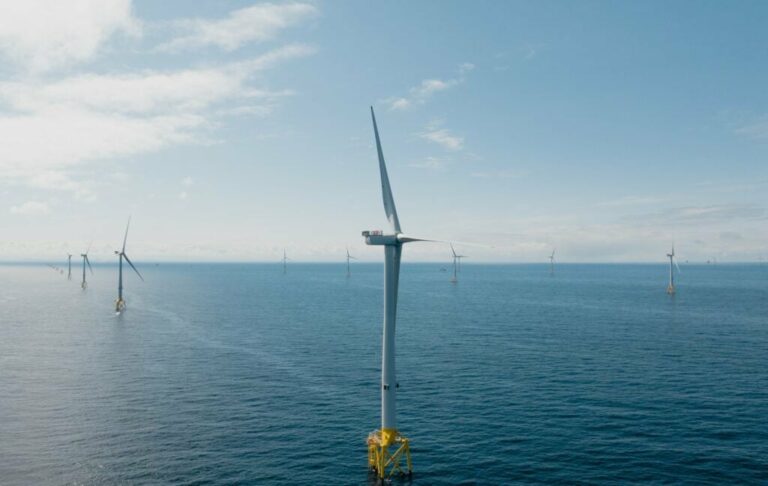 Across the 429-square-kilometre site, Ocean Winds plans to build out its Caledonia offshore wind farm to an installed generation capacity of 2 GW, with the supply chain commitments made to be reflective of the planned target capacity.
"The water is shallow enough to support fixed-foundations, the distance from shore is short enough to support AC instead of DC transmission, yet the wind resource is great enough to deliver high output and therefore low cost power. Caledonia lies in the "Goldilocks Zone" for offshore wind and will create valuable opportunities to boost local supply chains. We are excited to continue contributing to the delivery of national offshore wind targets", said Mark Baxter, Project Director for Caledonia Offshore Wind Farm.
In the third quarter of this year, the developer will publish its Offshore Scoping Report and formally launch consultation on the project.
With offshore survey campaigns due to start shortly, Ocean Winds is targeting a consent submission in 2024.
"The Scoping Report will enable the envelope of the project to be considered by the communities, organisations and individuals who are our neighbours in the Moray Firth. We look forward to discussing our proposals at the consultation events when we publish the report which is being drafted this summer", Mark Baxter said.
The Caledonia offshore wind farm extends OW's presence in the Moray Firth, building on the experience and data captured during the development, construction, and operation of its Moray East and Moray West offshore wind farms.
"This will provide a strong and trusted foundation for Caledonia, ensuring it is one of the fastest and most cost-effective projects to be delivered out of ScotWind", the company said.
"With its proximity to Moray West and Moray East, Caledonia will consolidate Ocean Winds' long-term commitment to the Moray Firth region and its vital new role as the nation's secure and clean electricity supply. We will build on our knowledge of a technology that is not just proven but optimised and on the expertise acquired by our teams, to successfully deliver another wind farm in Scotland before the end of the decade", said COO for Ocean Winds, Grzegorz Gorski.
Follow offshoreWIND.biz on: