TenneT Starts Activities Under EUR 30 Billion Offshore Wind Tender
Dutch-German transmission system operator (TSO) TenneT has launched a qualification system for the delivery of 2 GW High Voltage Direct Current (HVDC) offshore platforms and HVDC converter systems.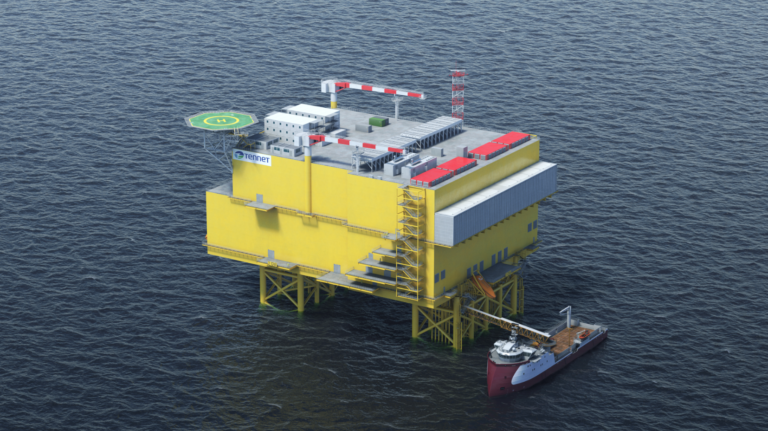 The scope of this qualifications system covers the Category Converter, and/or the Category Platform, TenneT said.
The Category Converter covers HVDC converter systems for offshore and onshore converter stations and maintenance of the complete HVDC converter stations and optional the civil works for the onshore converter station.
The Category Platform covers design, engineering, production, transportation, delivery, project management, installation, and commissioning of the offshore platform, consisting of the topside and the jacket, and optional maintenance for the auxiliary systems.
TenneT plans to issue separate tenders under this qualification system.
Each tender for an offshore grid connection system will include the full scope of both categories. This means there will be no scope split between an offshore platform and HVDC.
In case of a purely onshore-onshore connection the tender scope will not include the Category Platform.
The qualification system is part of TenneT's offshore tender to connect 40 GW of new offshore wind capacity in Germany and the Netherlands by 2030.
TenneT intends to enter into a cooperation agreement with key market partners for a period of up to eight years.
The agreement covers offshore platforms and onshore stations, as well as the converters for the two-way conversion between alternating and direct currents.
The latter is based on the 2 GW HVDC technology for a forecast 15 to 20 offshore grid connection systems.
The total order volume is estimated to be up to EUR 30 billion, TenneT said.
The impetus of this large-scale tender is said to send a strong signal to the market and underline the long-term purpose of building up all the required resources such as industry sites, staff, and materials.
Whereas up to now individual projects have always been tendered consecutively, the entirety of this large-scale tender will provide the market with the investment security and planning acceleration it needs, TenneT said.
Follow offshoreWIND.biz on: