World's Largest Monopile Factory Secures Planning Approval
SeAH Wind Ltd, a subsidiary of South Korea's pipe manufacturer SeAH Steel Holdings, has received planning approval for its proposed GBP 300 million UK XXL monopile factory to be built at Teesworks.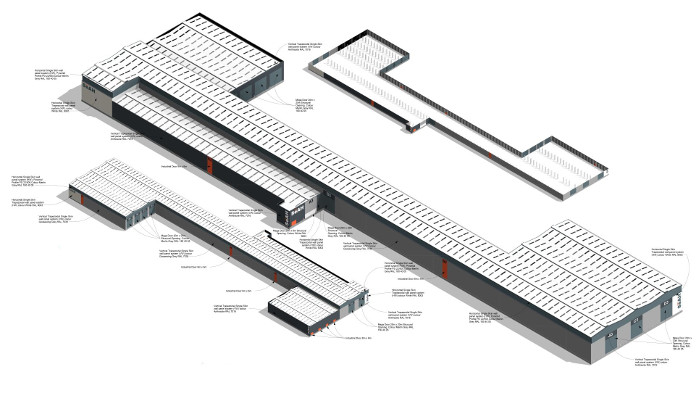 Site works are scheduled to commence in July with overall completion anticipated in 2024.
The 40-metre high, over 800-metres long building, part of the Teesside's Freeport, will sit on a 90-acre site and will offer 1.13 million square feet of factory space for the production of monopiles up to 120 metres in length, 15.5 metres in diameter and weighing approximately 3,000 tonnes.
Once fully operational, the facility, which will become SeAH Wind's first such resource outside South Korea, is expected to produce between 100 and 150 monopiles per year that will be transported directly from the factory to Teesworks's new GBP 107 million heavy-lift South Bank Quay before heading to the North Sea for installation using specialised pile driving equipment.
SeAH Wind Ltd recently changed the location where the monopile factory will be built from Able Marine Energy Park (AMEP) on the South Bank of the Humber to Teesworks. The reasons were not disclosed.
The factory, which Teesworks says is the largest of its kind in the world, will have a 93,324 square metre main monopile manufacturing building, a 3,873 square metre administration office, a maintenance station, a paint facility, and site-specific power stations, as well as a range of staff welfare facilities designed by Ashton Smith Associates.
"Ashton Smith Associates design responds directly to the challenges of creating a space with an optimal capacity for monopile construction, and the layout has been carefully developed to achieve a configuration which satisfies SeAH Wind's operational requirements, ensuring each space is interconnected efficiently and safely, with all disciplines operating under one roof", said Teesworks.
K2 Consultancy, the project manager, construction manager, and cost consultant of the project, has engaged with a multi-disciplinary team including Ashton Smith Associates acting as architects, together with Clarkebond as civil, structural, and geo-environmental engineers, and building services engineers, Waterman Group.
According to Teesworks, the factory will create 1,500 jobs in the supply chain and during construction, with an additional 750 roles once the factory is fully operational in 2026.
In November 2021, Ørsted announced a multi-million-pound agreement to be the first and lead customer for monopile foundations manufactured at the planned UK facility of SeAH Wind Limited.
The deal, subject to securing a Contract for Difference and Final Investment Decision (FID) for the 2.4 GW Hornsea Three offshore wind farm, will feature the first-ever monopiles produced in the UK.
Follow offshoreWIND.biz on: