New Zealand Offshore Wind Project Powers Ahead
NZ Super Fund and Copenhagen Infrastructure Partners (CIP) have submitted a pre-activity notice to New Zealand's Environment Protection Authority (EPA) to deploy a Floating Light Detection and Ranging device (FLiDAR) at the South Taranaki offshore wind project site, located some 37 kilometers off the South Taranaki coast.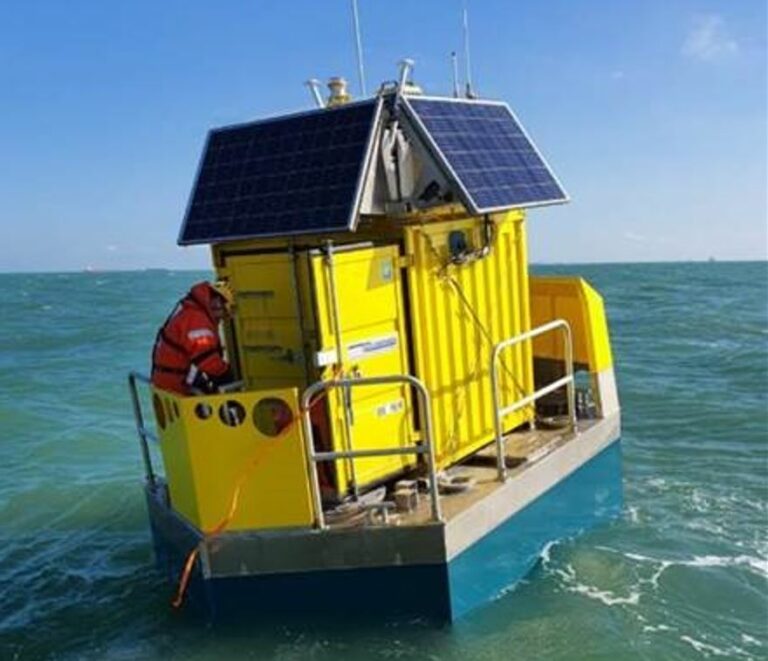 The FLiDAR, which is expected to be deployed late in the third quarter of 2022, will measure area-specific wind speeds for a minimum of twelve months to help determine the feasibility of an initial up to 1 GW clean energy project as well as the potential for an additional 1 GW project.
"This is an important step in understanding the wind resource that is available in our location of interest. Our initial research suggests the South Taranaki area has world-class fundamentals, however deploying the FLiDAR will help us build a fuller environmental picture and develop an investible proposition", said Will Goodwin, Head of Direct Investments of NZ Super Fund.
CIP Partner Michael Hannibal said that Aotearoa New Zealand's world-class offshore wind fundamentals – high average wind speeds and relatively shallow waters close to transmission infrastructure – made the project an exciting development for CIP.
The pre-activity notice also includes the project area of interest which covers approximately 900 square kilometres entirely within New Zealand's Exclusive Economic Zone.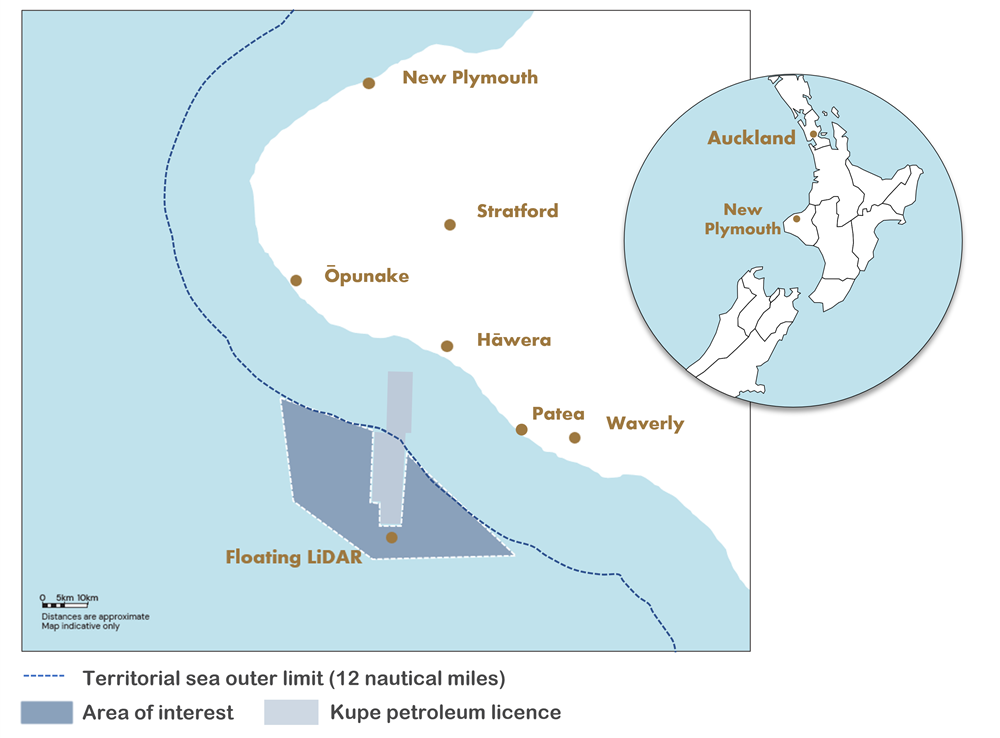 Industry capability mapping and marine ecology work are expected to commence soon in partnership with Iwi and in collaboration with local community stakeholders.
The feasibility study, which is expected to take approximately 24 months, and the development of the project will be managed by a newly established jointly held company, NZ Super Fund.
CIP's investment in the South Taranaki project is part of a broader project development pipeline for CIP's upcoming flagship fund 'CI V'.
This project will be CIP's first investment in Aotearoa New Zealand and follows the NZD 58 billion NZ Super Fund's NZD 208 million commitment to CIP's new Energy Transition Fund (CI ETF I) last year.
Should the project proceed, and be subject to relevant regulatory approvals, CIP and NZ Super Fund could deliver power by the end of the decade, making a contribution to New Zealand's ambitions for 100 per cent renewable energy by 2030.
Follow offshoreWIND.biz on: