Lithuanian Port Set for EUR 27 Million Offshore Wind Upgrade
Klaipeda State Seaport Authority and Klaipeda Sea Cargo Company (Klasco) have signed an investment agreement to develop the infrastructure at the Port of Klaipeda required to support the construction of the country's planned 700 MW offshore wind farm.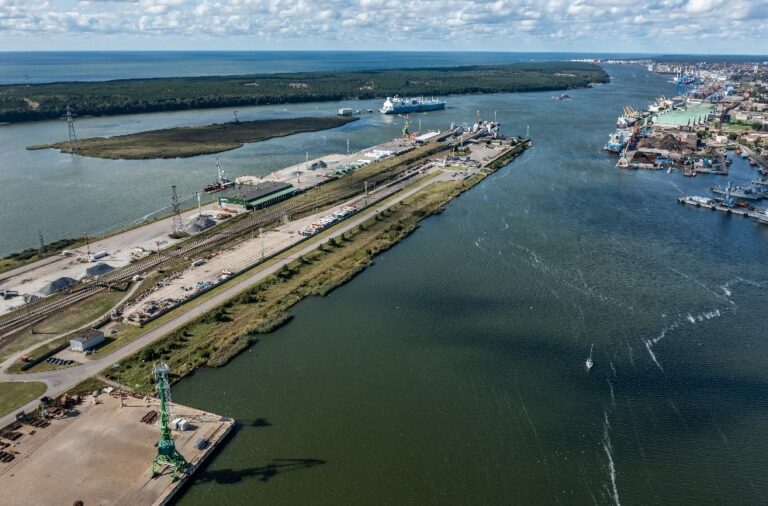 Under the agreement, the Port Authority will provide the infrastructure on the Smelte peninsula to enable the production, assembly, and/or storage activities for offshore wind farm components.
The investments could amount to around EUR 27 million, according to the Klaipėda State Seaport Authority.
"This is the start of real work to attract an investor to a nationally important energy project – offshore wind power development. Diversifying activities and creating conditions for such activities in the port that create high added value is one of the goals of the Port Authority", said Algis Latakas, Director General of Klaipėda State Seaport Authority.
Latakas also added the Government's decision to reduce the Port Authority's average annual return on investment in wind energy infrastructure to 2 per cent allowed for the investment in port upgrade "to be implemented without placing a significant burden on future wind energy generation developers".
The investment will enable the reconstruction of the quays to accommodate the loading and assembly of wind turbines with around 20 hectares of land to be used for these activities.
Under the agreement with the port, Klasco will be responsible for building the relevant superstructure.
The investment agreement follows a resolution from Lithuanian Government that facilitates the upgrade of the Port of Klaipeda to accommodate facilities supporting offshore wind projects.
The auction for the developer of Lithuania's first offshore wind farm is planned to be launched in the second half of 2023, with the project expected to be operational as early as 2028.
It is estimated that 700 MW of offshore wind capacity in the Baltic Sea could produce up to 2 TWh of green electricity per year, which would ensure up to a quarter of Lithuania's electricity demand.
Follow offshoreWIND.biz on: