Lithuanian Government Clears Path for First Offshore Wind Farm in 2028
On 31 March, the Lithuanian Parliament (Seimas) approved a package of laws for the development of offshore wind energy in the Baltic Sea and gave the green light to the country's first offshore wind farm.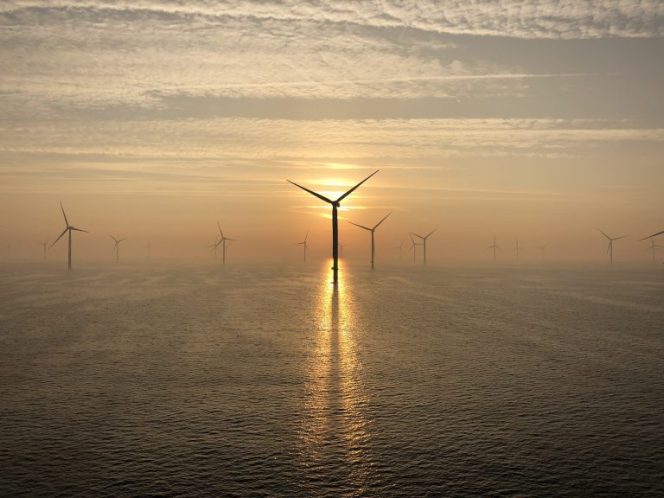 The bill now adopted by the Seimas are amendments to the Laws on Renewable Energy and Electricity which set out the course of the auction to be held next year, through which the Government will select the developer of the first offshore wind farm.
The amendments also envisage the technical conditions for the installation of the offshore wind farm and the principles of pricing energy to be produced in the future.
For a bill to be enacted into law in Lithuania, it must first be approved by the government and then adopted by the Seimas. The new rules will enter into force once they are signed by the President.
The auction for the developer of the first offshore wind farm is planned to be launched in the second half of 2023, with the project already decided to have an installed capacity of 700 MW and expected to be operational as early as 2028.
In August last year, the government of Lithuania approved the conclusion of the country's Ministry of Energy to introduce legislation which sets out the proposals related to the terms of the future tender and the limits of the responsibilities of the future developer.
Furthermore, in preparation for the first offshore wind auction, the Ministry of Energy already started procedures for the preparation of the spatial plan, the strategic environmental impact assessment, environmental and public health impact assessments, seabed and wind speed studies, and other preparatory work.
The Ministry of Energy is also consulting with potential offshore wind developers in preparation for the auction, with meetings with potential investors scheduled to take place this month.
The topics to be discussed with developers include the connection of the country's first offshore wind farm to the transmission network, connection voltage, connection corridor width and other technical project issues, as well as legal changes related to the project implementation, and project and construction timeline.
It is estimated that 700 MW of offshore wind capacity in the Baltic Sea could produce up to 2 TWh of green electricity per year, which would ensure up to a quarter of Lithuania's electricity demand, according to the Seimas.
In total, at least four offshore wind farms could be developed in Lithuanian waters, according to the Government.
The capacity and timing of further offshore wind farms will depend on future research, the completion of infrastructure, and other preparatory work.
Follow offshoreWIND.biz on: