CSSC Installing 'Largest Floating Wind Turbine in China'
China State Shipbuilding Corporation (CSSC) has towed what it says is the country's largest floating wind turbine to its designated location in waters south of Guangdong Province.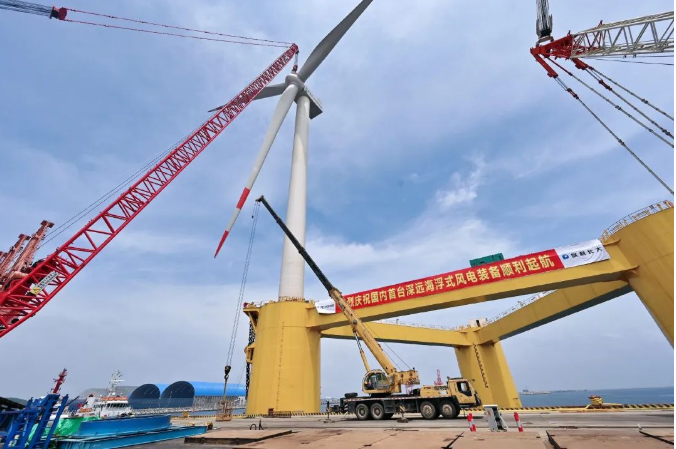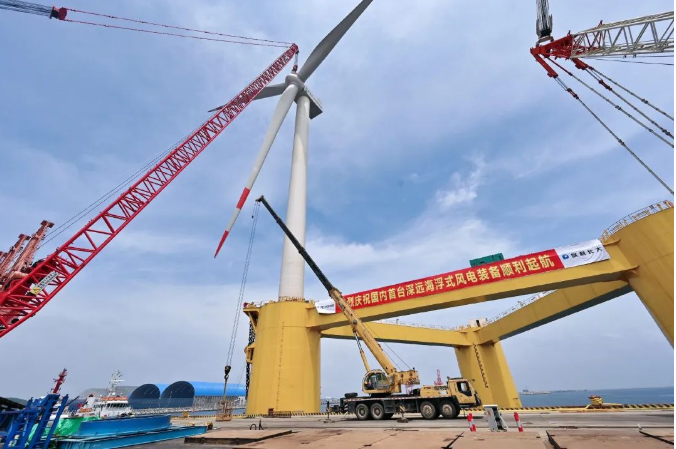 The floater, called Fuyao and developed by CSSC's subsidiary Haizhuang Wind Power, is equipped with a 6.2 MW typhoon-resistant wind turbine with a rotor diameter of 152 metres.
The floating platform has a total length of 72 metres, a draught of 33 metres, and a width of 80 metres, with the tower being 78 metres tall and the center height of the hub amounting to 96 metres, according to information published by CSSC.
The towing of the Fuyao platform started on 27 May with a ceremony in Maoming City, from where it set sail for a site located 12.8 kilometers west of the Xuwen County on the island of Luodousha, where it is being deployed for demonstration.
The site has been chosen because of the water depths, which range between 50 and 70 metres, and its complex seabed topography, strong typhoons that occur frequently in summer, and strong ocean currents – all the conditions the floater is said to be made for, especially in terms of water depth, which is said to be no less than 50 metres for Fuayo.
The country already has a demonstration floating wind turbine in its waters as Guangzhou Salvage last year installed a floater at the Yangxi Shapa III offshore wind farm, also in Guangdong Province. The unit comprises a 5.5 MW typhoon-resistant turbine developed by MingYang Smart Energy and a semi-submersible floating foundation built by Wison Offshore & Marine.
The floating wind turbine installed last year is also the first in the world to be connected to a fixed-bottom turbine.
Follow offshoreWIND.biz on: