Baltic Power Homeports in Łeba
Baltic Power, the joint venture between PKN Orlen and Canadian Northland Power, has signed a deal to lease a port of Łeba site where it plans to build an operations and maintenance (O&M) base that will serve the 1.2 GW Baltic Power offshore wind farm.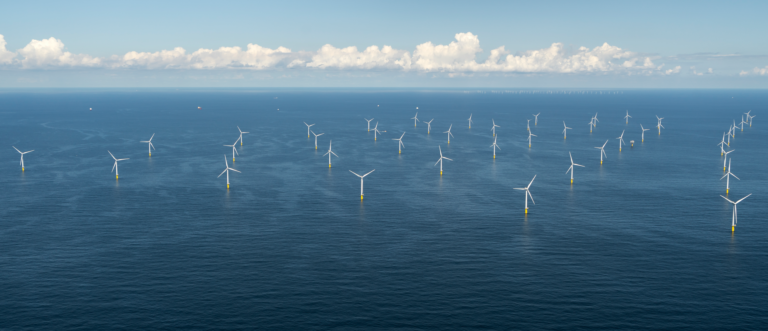 This move follows after Baltic Power launched a tender in March 2022 for the preparation of documentation, implementation of an investment process, and the construction of an O&M base.
Baltic Power has secured a 1.1-hectare area to construct a service base, which will be used to permanently operate at least two crew transfer vessels (CTVs), each capable of accommodating up to 24 technicians.
The service port will contain spare part warehouses, workshops, and office space for about 50 employees who will conduct regular inspections of the turbines, including checks of their performance, operational parameters, and wear and tear of individual components, to replace or repair them as necessary.
The project in Łeba is scheduled to be carried out in 2023–2025, at an estimated cost of between PLN 20 million (EUR 4.3 million) and PLN 30 million (EUR 6.4 million).
The front-end loading documentation is being developed by Antea Polska.
In addition, Antea is supporting Baltic Power in the process of drafting tender documentation for the design and construction of the base.
The port in Łeba will be used to service the Baltic Power offshore wind farm for at least 25 years.
"The service port is one of the key elements of the entire project. Its location, the distance from the farm, and thus the response time of maintenance crews, are factors determining the efficiency of the farm's operation and stability of power supply," said Anna Łukaszewska – Trzeciakowska, President of the Baltic Power Management Board.
"The port in Łeba will best meet all our objectives and needs as part of the Baltic Power project. We also see its potential in terms of PKN ORLEN's strategy to pursue further offshore wind power developments in the coming years."
The Baltic Power offshore wind farm, located approximately 23 kilometres north of the Baltic Sea coastline, in the vicinity of Choczewo and Łeba, is expected to enter construction in 2023 and to be completed in 2026.
The wind farm will feature approximately 70 wind turbines and could generate electricity for as many as one million households.
Follow offshoreWIND.biz on:
NOTE: The original article has been amended.