Ørsted and NABTU Sign 'Historic' Project Labor Agreement for US Offshore Wind
North America's Building Trades Unions (NABTU) and the offshore wind developer Ørsted have announced a Project Labor Agreement (PLA) to construct the company's US offshore wind farms with an American union workforce.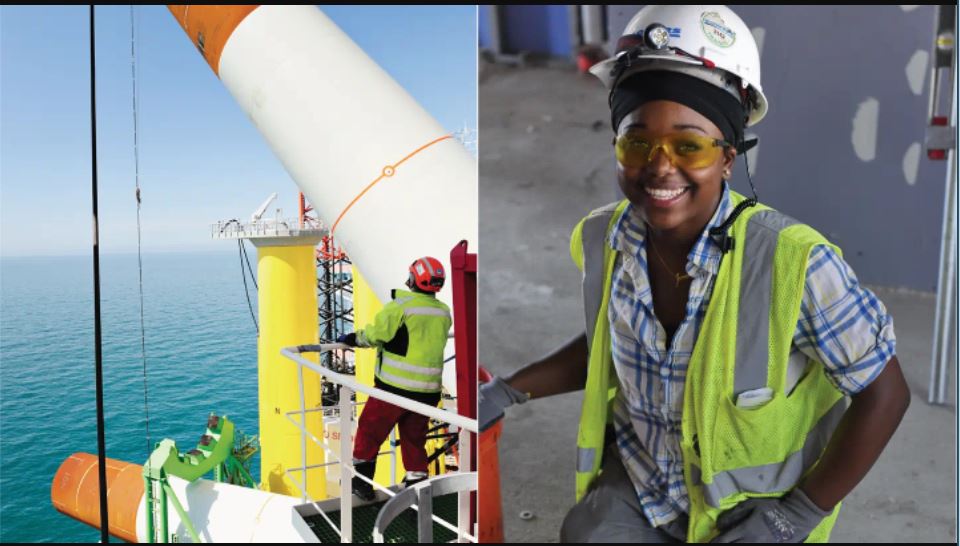 "A first-of-its-kind in the United States, the National Offshore Wind Agreement (NOWA) sets the bar for working conditions and equity, injects hundreds of millions of dollars in middle-class wages into the American economy, creates apprenticeship and career opportunities for communities most impacted by environmental injustice, and ensures projects will be built with the safest and best-trained workers in America," Ørsted commented.
According to the company, the NOWA covers all of Ørsted's contractors and subcontractors that will perform offshore wind farm construction from Maine down to Florida which were authorized by 15 International Union Presidents and their local affiliates.
"The signing of this unprecedented agreement is historic for America's workers and our energy future. NABTU's highly trained men and women professionals have the best craft skills in the world. This partnership will not only expand tens of thousands of career opportunities for them to flourish in the energy transition but also lift up even more people into the middle-class," said Sean McGarvey, President of NABTU.
Industry reports project that offshore wind will directly create approximately 80,000 jobs with 5.75 million-plus union work hours and tens of thousands more indirect jobs in manufacturing, maritime work, logistics, and clean energy technology, Ørsted pointed out.
The NOWA training and employment provisions are expected to increase union construction workforce capabilities to build complex offshore wind infrastructure and help move forward a new commercial-scale domestic energy industry.
Portfolio-wide, Ørsted said it has already committed USD 23 million to enhance or establish new programming that will prepare American workers for jobs in the offshore wind market.
According to the report, the NOWA is designed to foster a diverse, equitable, and inclusive workforce, while expanding opportunities in offshore wind to frontline communities.
In addition, the NOWA also establishes project-by-project Workforce Equity Committees that are expected to prioritize recruiting and retaining people of color, women, gender-nonconforming people, and local environmental justice communities.
"The project labor agreement signed today is proof that labor and employers working together can create an equitable clean energy transition with opportunity for everyone. When we make good on our values – workers' rights, gender and racial justice, economic equality, and safe and healthy workplaces – then we all win," commented Liz Shuler, President of AFL-CIO.
Ørsted operates America's first offshore wind farm, Block Island Wind Farm in Rhode Island which entered commercial operation in 2016.
The company currently has six offshore wind projects in development with a total capacity of about 5 GW, enough to power more than 2 million homes.
The Denmark-based company, together with Eversource, is building 704 MW Revolution Wind, 924 MW Sunrise Wind, and 132 MW South Fork Wind offshore wind farms, all located in New England.
Ørsted's New Jersey projects include Ocean Wind 1, in partnership with PSEG, and Ocean Wind 2 which are expected to deliver over 2.2 GW of offshore wind to the Garden State.
In Maryland, Ørsted is developing the 966 MW Skipjack Wind offshore wind farm.
Follow offshoreWIND.biz on: