Right Settings Could Unlock 21 GW of Offshore Wind Capacity in Philippines
The Philippines has the potential to install as much as 21 GW of offshore wind capacity by 2040 with the right governmental and policy support, according to the country's Offshore Wind Roadmap, released today (20 April) by the Philippines' Department of Energy (DOE) and the World Bank Group.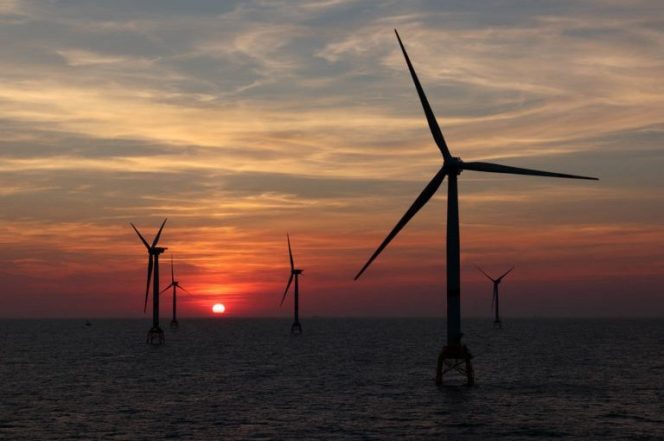 The 21 GW are estimated to be attainable with the right long-term vision, infrastructure development, investment, and policies, according to the roadmap's high growth scenario. Analysis of the low growth scenario suggests that the Philippines has the potential to install 3 GW of offshore wind by 2040.
The roadmap provides guidance on actions that must be taken by the government to achieve these scenarios, including putting in place a long-term plan for offshore wind until 2050 as part of a decarbonised energy mix and establishing offshore wind development zones through further marine spatial planning.
Furthermore, offshore wind build-out will require investment in transmission, port and other energy infrastructure upgrades, as well as increasing collaboration with industry and other relevant government agencies.
The low growth scenario provides a roadmap for installing offshore wind at levels in line with the DOE's national renewable energy program, and the high growth scenario provides a roadmap for installing much higher levels that could be sufficient to drive competition, investments, and more cost reduction.
According to the Government's Clean Energy Scenario (CES) outlined in the Philippines Energy Plan 2020-2040, the archipelago needs to add at least 92 GW of renewable energy to its energy mix by 2040 to reach the 50 per cent mark for renewable energy share.
The 3 GW of installed offshore wind capacity in the roadmap's low growth scenario would make up 3 per cent of the country's electricity supply, while 21 GW would account for 21 per cent of its electricity supply.
"The Philippines has a rapidly growing demand for power", said DOE Secretary Alfonso G. Cusi. "It is clear from this roadmap that offshore wind can play a major role in meeting our country's energy demand indigenously, while also accelerating decarbonization".
"Our analysis of the high growth scenario suggests that offshore wind power could create thousands of jobs by 2040, as well as provide billions in local gross value added to the economy in the Philippines." said Mr. Jie Tang, World Bank Energy Practice Manager for East Asia and Pacific Region.
In 2019, World Bank published a report that estimates the Philippines' technical offshore wind potential to be around 178 GW, with 18 GW of potential suitable for bottom-fixed and 160 GW for floating wind technology.
The country's offshore wind potential has already attracted some major players, with DOE recently issuing a list of 17 offshore wind projects cleared for system impact studies with the National Grid Corporation of the Philippines (NGCP). Five of the projects are in the gigawatt-scale range.
Among those who have revealed their offshore wind plans in the Philippines is Iberdrola, which has recently signed an agreement with Triconti ECC Renewables and Stream Invest Holding AG for an option to enter five offshore wind projects with a combined capacity of up to 3.5 GW.
PetroGreen Energy Corporation, a subsidiary of the Philippino oil and gas company PetroEnergy, is also proposing to build three gigawatt-scale offshore wind farms off the Philippines.
In January, The Blue Circle and its partner CleanTech said that they had succeeded in securing the exclusivity for a 1.2 GW offshore wind development at the Bulalacao site through a service contract in a competitive context.
Follow offshoreWIND.biz on: