Semi-submersible crane vessel, Saipem 7000, has returned to "a stable position and safe condition" soon after developing a list during a crane incident off the coast of Amoyfjorden, Norway, Saipem said.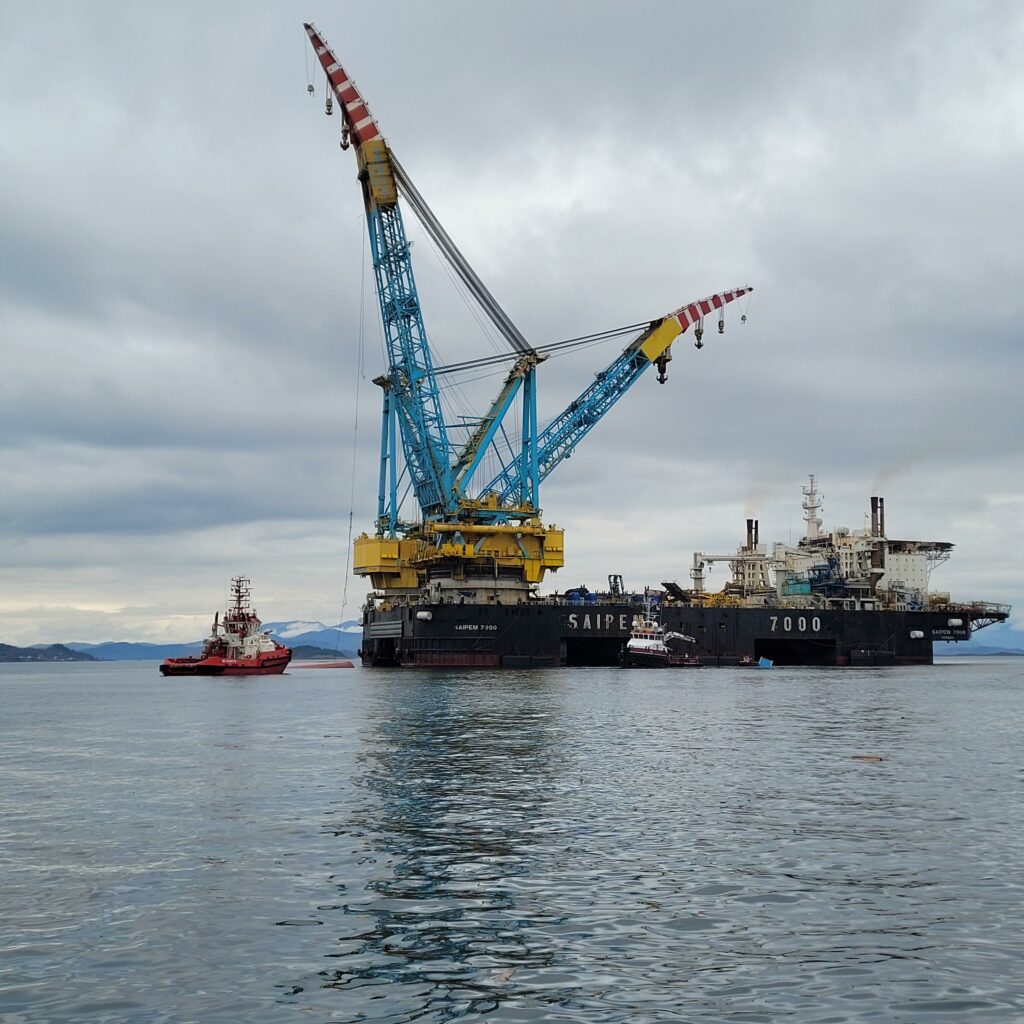 As reported, Saipem 7000 and a couple of cargo barges were involved in a lifting incident on Thursday, 14 April, causing the local authorities to respond.
No one was injured in the incident.
Saipem 7000 left the Seagreen offshore wind project in Scotland, where the vessel is installing the wind farm's jacket foundations, for scheduled maintenance and was expected to return to Scotland later this month.
According to Saipem, after having completed DP trials as per DNV testing programme, Saipem 7000 was performing the planned five-year main cranes load test, under the attendance of the Classification Authority.
"Further to a preliminary assessment, it would appear that the main block wire broke during the test lifting operation and the testing load, the two cargo barges, with the main block, were released in the water," Saipem said in a statement.
The two barges capsized following the incident.
A crane assessment is ongoing, Saipem added.
Follow offshoreWIND.biz on: