Saipem 7000 Lists in Norwegian Waters
Heavy-lift vessel Saipem 7000, which was yesterday reported to have left the Seagreen offshore wind farm site with a return date later this month, tilted offshore Stavanger in Norway this morning (14 April) following what was described by the local authorities as a "lifting accident".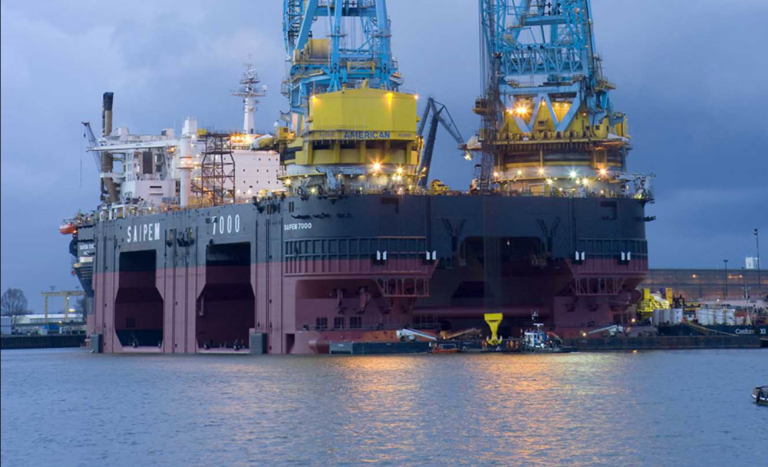 The South-West Police Department shared this morning via Twitter that a crane vessel tilted and that "some cargo" had fallen out on deck. The police also shared reports that there were 275 people on board with no injuries reported at that time, and that the tilted vessel now lies in Byfjorden.
The police also said it was in the process of establishing a reception center for evacuees in Dusavika and that the main rescue centre (HRS Sør-Norge) is leading rescue activities.
HRS Sør-Norge said on Twitter the vessel in question was Saipem 7000 and that there was a "lifting accident" on the vessel in Åmøyfjorden, with Saipem 7000 tilting during lifting operation.
Barges next to crane vessel were inflicted major damage and capsized, according to the main rescue centre.
Saipem 7000 is currently deployed on transporting and installing jacket foundations at SSE Renewables and TotalEnergies' offshore wind farm in Scotland, the 1,075 MW Seagreen.
Yesterday, the vessel was reported to have left the site for scheduled maintenance outage with a plan to return to work later this month.
offshoreWIND.biz has contacted both SSE Renewables and Saipem, with the companies yet to respond.
The next project the vessel is scheduled to take on is the installation of gravity-based foundations on the 500 MW Fécamp offshore wind farm in France this Summer.