Deutsche Windtechnik Wins Sandbank and DanTysk O&M Contract
Deutsche Windtechnik has won an EU tender to provide operations and maintenance (O&M) services at the DanTysk and Sandbank offshore wind farms in the German North Sea.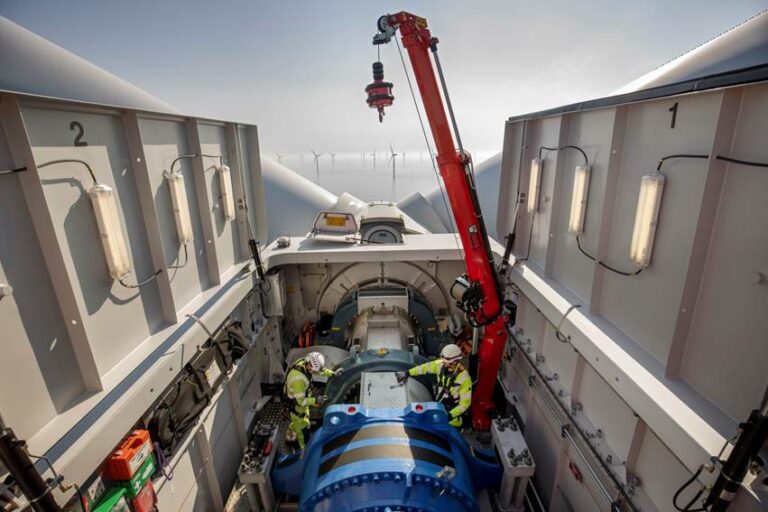 The tender was carried out by DanTysk Sandbank Offshore Wind GmbH & Co. KG.
Both wind farms are owned by Vattenfall (51 per cent) and Stadtwerke München (49 per cent).
The new cooperation agreement is said to build upon the long-standing collaboration between the two companies and, for the first time, will now also include maintenance and corrective maintenance of various items for a total of 152 Siemens turbines; the 80 SWT-3.6MW units at the DanTysk wind farm, and 72 SWT-4.0MW turbines at the Sandbank wind farm.
The agreement also covers the maintenance of the transition pieces, the lifts and the cranes as well as inspections at both wind farms. The agreement has a term of two years and offers the contracting parties the option to extend it.
"We were looking for a competent, flexible service partner to work with at the DanTysk and Sandbank wind farms. Deutsche Windtechnik provides all of the necessary services from a single source and has significant experience in the maintenance of Siemens turbines. This is an excellent basis for maintaining optimal availability at both wind farms," said Allan Overbeck, Head of Operations Nordic and Germany at Vattenfall.
Maintenance work will begin in April 2022 from the base port in Esbjerg, Denmark.
Service teams will be transported to the windfarms, which are located approximately 70 kilometres and 90 klometres west of Sylt, using a service operation vessel (SOV).
In order to further minimise the logistics and time needed to carry out the work, the service technicians also use the offshore accommodation platform (OAP) located at the DanTysk wind farm.
"We are very pleased that we will now be working together even more closely and that we are being entrusted with the maintenance of the Siemens G4 platform turbines. In 2019 at the Riffgat wind farm, we became the first independent service provider to take on the offshore maintenance for Siemens SWT-3.6 systems. The experience that we gained there and our generally high level of technical competence, will now be of benefit to us in providing turbine maintenance at the DanTysk and Sandbank offshore wind farms," said Matthias Brandt, Director of Deutsche Windtechnik.