Ørsted Enters Another Offshore Wind Agreement in South Korea
After signing a memorandum of understanding (MoU) with Korea's state-owned utility provider Korea Southern Power (KOSPO) for joint development of a 800 MW wind project offshore Incheon City a few days ago, Ørsted has also signed an MoU for the project with Korea Midland Power (KOMIPO), both part of Korea Electric Power Corporation (KEPCO).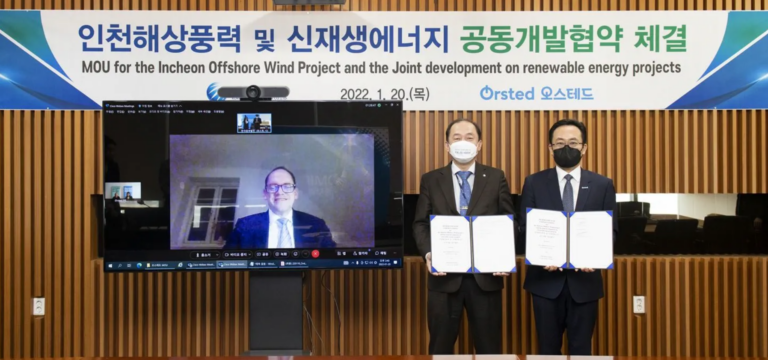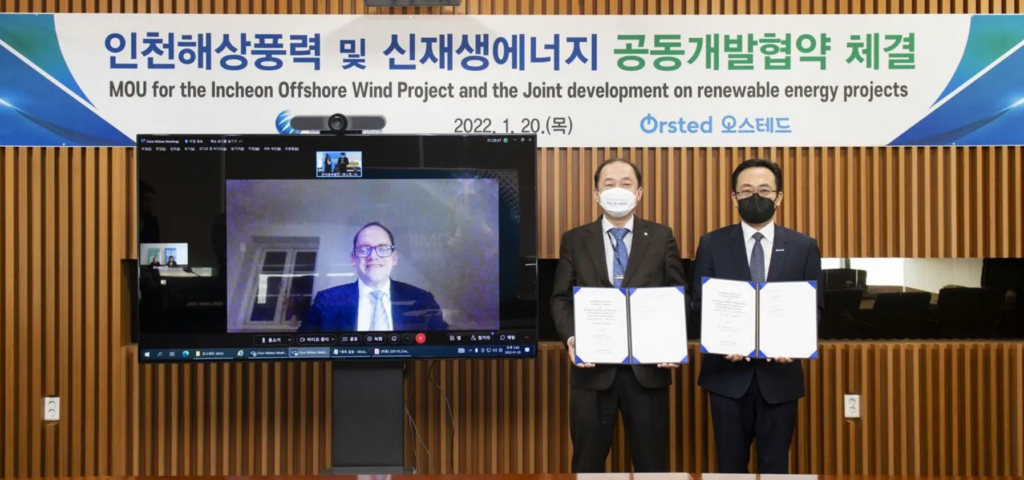 Under the MoU, just like with KOSPO, Ørsted and KOMIPO agreed to contribute to the growth of offshore wind power and carbon neutrality in Korea and to explore key areas of collaboration on Ørsted's Incheon offshore wind projects, including offtake agreements and participation in the joint venture operation and operations and maintenance (O&M), working towards a broader collaboration on developing renewable energy in Korea.
"The MoU, the second of its kind we inked with the government-affiliated power generation company in Korea, marked another major step for Ørsted to work with local partners to ensure the success of the Incheon offshore wind projects", said Martin Neubert, Deputy Group CEO of Ørsted.
"This is an excellent example of our commitment and adaptiveness to working with local partners, creating a win-win situation for Korea's offshore wind industry and making significant contributions to the country's energy transition".
According to Ørsted, in addition to its project, KOMIPO is developing a large-scale offshore wind power project in Incheon's EEZ (Exclusive Economic Zone).
Ørsted's 800 MW offshore wind project is part of the 1.6 GW Incheon projects, which are said to see a multi-trillion Won total investment which is expected to lead to various positive ripple effects, such as the creation of a construction base, supply of equipment, and job creation, which is expected to revitalise the Incheon economy.
The Danish offshore wind developer with a Seoul address announced the intention to develop Incheon offshore wind projects in November 2020.
The projects will be located more than 70 kilometres from the main parts of Incheon City and have relatively shallow water depths at the target project site to allow for a cost-effective development, Ørsted said.
In 2020, the company deployed four floating lidars off the coast of Incheon and to collect all relevant data for securing the potential 1.6 GW offshore wind sites.
Subject to permits, an off-take agreement with a Korean energy utility, and a final investment decision, the projects could be commissioned from 2026 onwards, the developer said in 2020.