'Self-Orienting' Floating Wind Turbine Prototype Christened
X1 Wind has christened its PivotBuoy 'downwind' floating offshore wind turbine prototype at the Port of Las Palmas, Gran Canaria, Spain.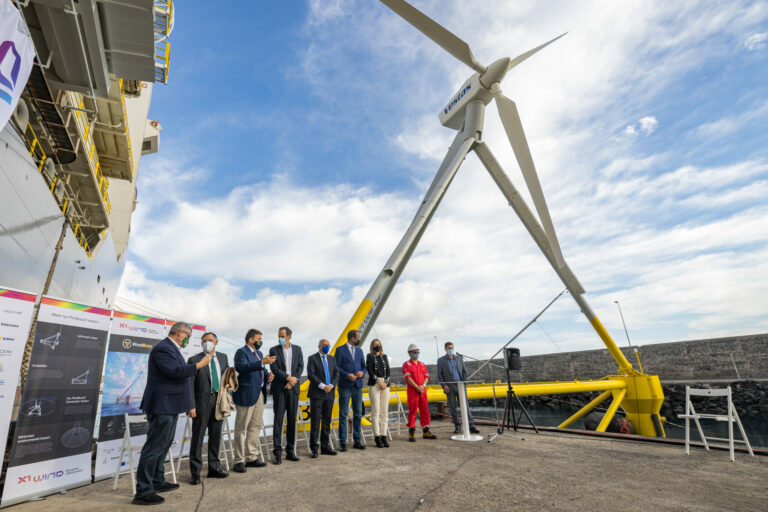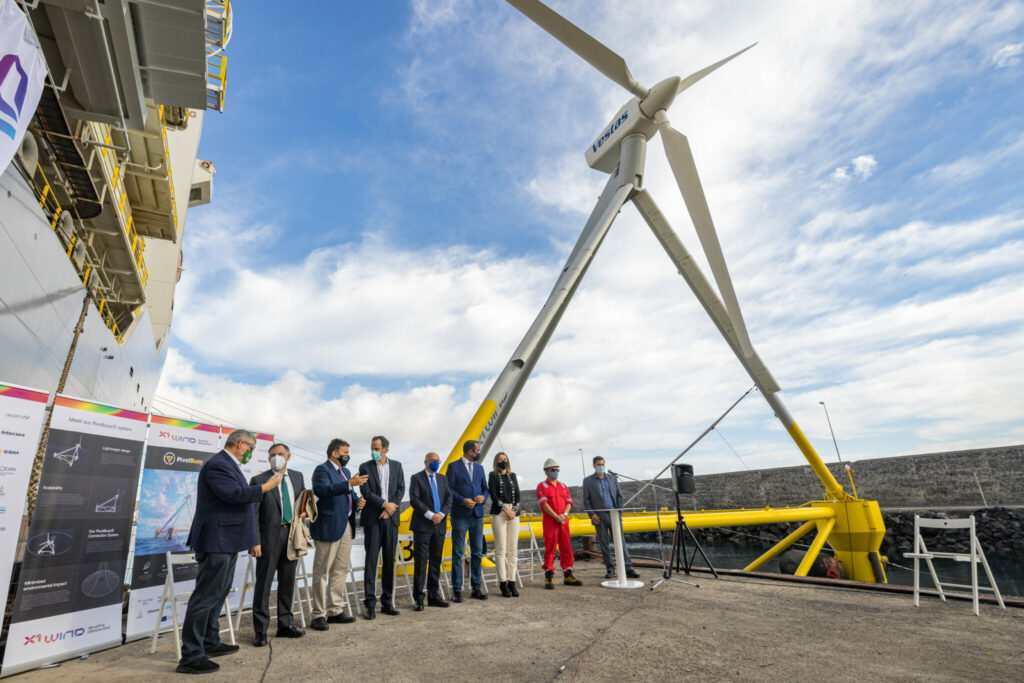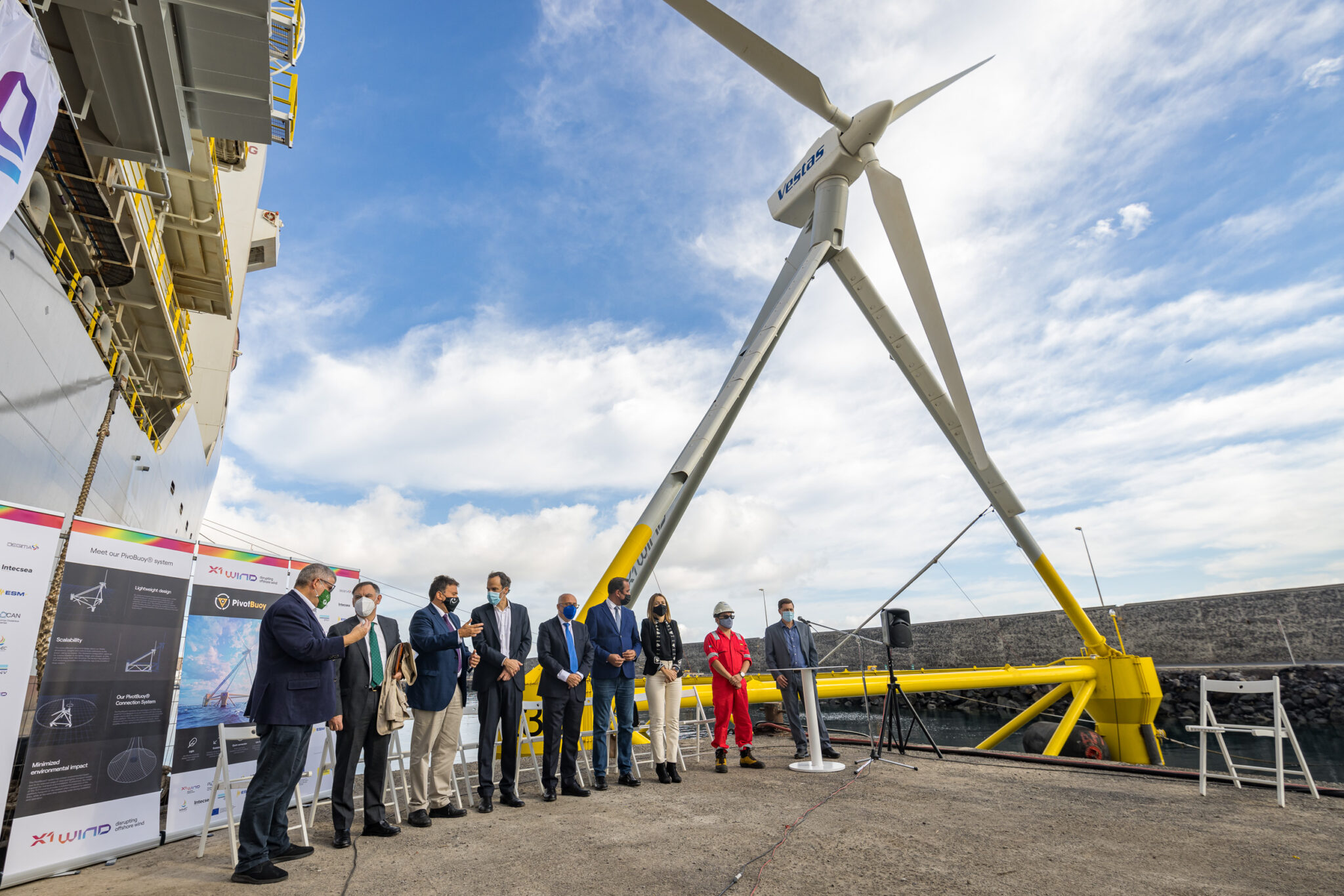 The X30 prototype will be installed at the Plataforma Oceánica de Canarias (PLOCAN) test site in the coming weeks, once the placement of the dynamic cable that will connect the prototype to the test bench is completed.
The 1:3 scale X30 will be installed at a location with water depths of 50 metres through a single-point mooring system in a downwind configuration.
Fitted with a specially adapted V29 Vestas turbine, the downwind system is able to 'weathervane' and orientate passively with the wind to maximise energy yields, the Barcelona-based disruptive floating wind technology developer, X1 Wind, said.
The novel 'tripod-like' platform is also said to feature greater structural efficiency, with a lighter and more scalable design, while minimising the environmental impact on the ocean.
X1 Wind's platform is said to utilize the best features of a semi-submersible – with a low draft – and the ability to reach deeper waters by a Tension Leg Platform (TLP) mooring system – with a small seabed footprint.
X1 Wind's X30 deployment is being delivered in conjunction with the PivotBuoy project backed by a pan-European consortium including EDP NEW, DNV, INTECSEA, ESM, and DEGIMA and research centres WavEC, DTU, and PLOCAN.
Supported by EUR 4 million from the European Commission H2020 Program, PivotBuoy aims to substantially reduce the current Levelized Cost Of Electricity (LCOE) of floating wind. Key advantages of the PivotBuoy system include a reduced floater weight, faster and cheaper installation processes, and the ability to reach deeper waters with minimal seabed footprint thanks to the TLP mooring system.