20 Banks Back Taiwanese Offshore Wind Farm, Financial Close Around Corner
The Zhong Neng offshore wind project, a joint venture between Copenhagen Infrastructure Partners (CIP) and China Steel Corporation (CSC), has signed a project financing agreement with 20 banks and is expected to reach financial close shortly, CIP said.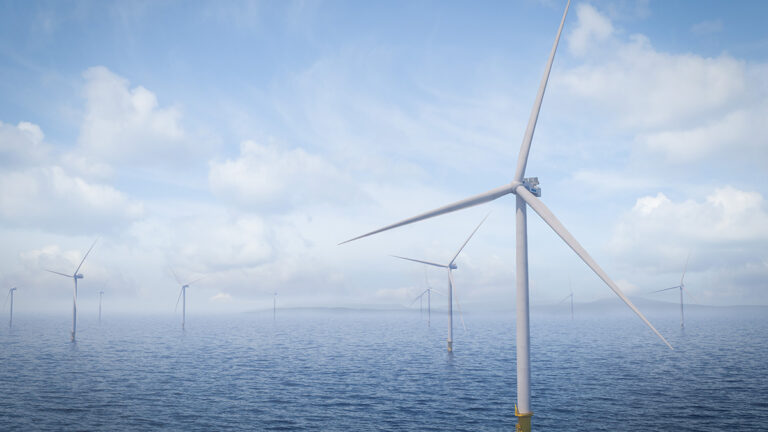 The 298 MW project is located next to CIP's Changfang and Xidao offshore wind farm which is currently under construction.
Zhong Neng received approval of its local content plan in November 2019 from the Taiwan government and is to date the most localised offshore wind project in Taiwan, according to CIP.
The wind farm will utilize jacket foundations to be supplied by CSC's subsidiary, Sing Da Marine Structures, and Vestas will provide 31 of its 174-9.6 MW turbines.
"CIP is very pleased to have reached this important project milestone in close collaboration and partnership with our joint venture partner, CSC,'' said Michael Hannibal, Partner in CIP.
"We are excited about shortly entering the construction phase of Zhong Neng which will, once commercial operation starts, provide clean energy to approximately 300,000 households in Taiwan. Since CIP, and its international network companies, entered the Taiwan offshore wind market in 2017, we have worked intensively with Taiwanese companies and the government to build up the local supply chain, and we are therefore proud to deliver the project with the highest extent of localization in Taiwan to date together with CSC."
The wind farm will project be financed through a combination of equity from CIP's fund CI IV and CSC and loans from a consortium of 20 banks. A total of approximately USD 1.6 billion in project financing was raised through a successful process, CIP said.
CI IV is a 49 per cent shareholder in Zhong Neng, with the remaining 51 per cent being owned by CSC.
The two developers have worked together on obtaining grid allocation for Zhong Neng in 2018 and entering into a 20-year power purchase agreement with the state-owned Taiwan Power Company in 2019. CSC and CIP will together lead the project through its construction phase with expected start of commercial operations in 2025.
"Since CSC and CIP initiated the discussion regarding a joint venture for Zhong Neng in 2017, the partnership between CSC and CIP has been highly successful, with both parties adding significant value to the project. CIP looks forward to continuing this partnership creating value for Taiwanese society, the local community, and our investors," Hannibal said.
Copenhagen Offshore Partners will continue its involvement throughout the construction of the project.
MUFG and CTBC acted as joint Financial Advisors for the project debt financing. White & Case acted as legal advisor and Baker McKenzie as local legal advisor.