Equinor, EWP Raise Floating Wind Stakes in South Korea to 3 GW
Equinor and its partner Korea East-West Power (EWP) have signed a Memorandum of Understanding (MoU) to cooperate on 3 GW of offshore wind projects in South Korea.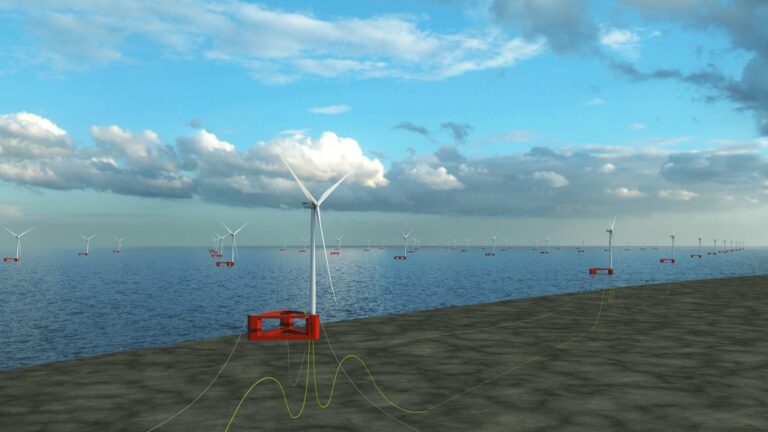 Equinor said it would use its new floating wind technology, Wind Semi, for its projects in South Korea as it had been developed specifically for Korean waters and local conditions. This follows the company's announcement at the beginning of this month, when Equinor revealed it planned to use the new Wind Semi foundation for its projects in Scotland, should it be awarded development rights through the ScotWind leasing round.
In South Korea, Equinor and EWP, together with Korea National Oil Corporation (KNOC), are already developing the 200 MW Donghae 1 floating offshore wind project nearby the KNOC-operated Donghae natural gas field off the coast of Ulsan, in a wider area for which the South Korean government announced plans for a 6 GW floating wind development earlier this year.
In May, the Korea Development Institute (KDI) completed the preliminary feasibility study for the 200 MW project, for which the partners said it would give momentum to the project to move forward to realisation.
Earlier information on Donghae 1 said that, pending results of the feasibility study, the consortium would start constructing the floating wind farm in 2022, with possible power production start-up in 2024.
Equinor also has an 800 MW floating wind project under development in the country, also offshore Ulsan, in an area which consists of two sites with a size of 75 square kilometres each.
This August, the company signed a co-development Letter of Agreement for its Firefly floating wind farm with the Offshore Wind Countermeasures Committee, the Ulsan-based fishermen organization, to promote the project at the earliest and to make efforts to compensate for the losses to the fishing industry. In addition, the parties agreed to cooperate in obtaining approval for the power generation business license for the Ulsan Firefly project.
The Korean Government has set out an ambition to grow renewables capacity to 60 GW by 2034, of which 12 GW is targeted for offshore wind by 2030.
Given the Korean coastal water depths, floating solutions are required to realise the South Korean Government's renewables ambitions, Equinor said.
"South Korea aims to become one of the leading global markets for offshore wind in the next decade. Together with EWP, we are ready to contribute to the country's plans, in the short and the long-term. We want to develop the first commercial floating offshore wind farm in South Korea. We have worked with the Korean supply chain for many years and know its qualities and capabilities. We see a big potential to leverage our experience in building a new industry together with Korea's world-class supply chain", said Pål Eitrheim, executive vice president in Renewables in Equinor.