All Substations, Foundations Installed at Hornsea Two Offshore Wind Farm
Heerema Marine Contractors, using the installation vessel Sleipnir, has installed both of the substations at Ørsted's Hornsea Two offshore wind farm in the UK. After recently installing the topside of the project's offshore substation (OSS), the vessel has now also put the Reactive Compensation Station (RCS) in place.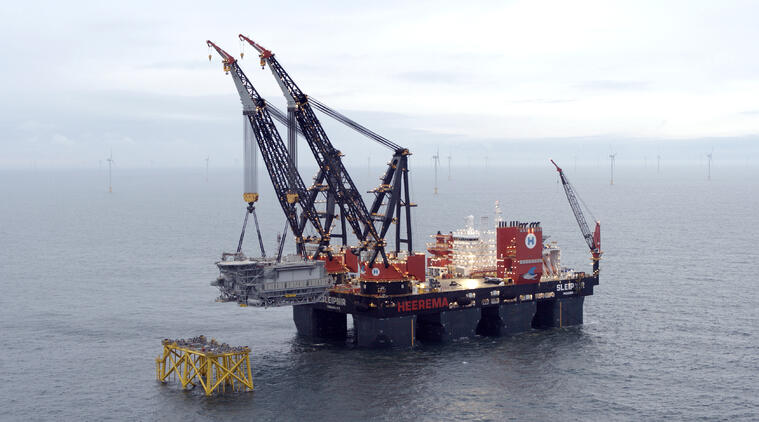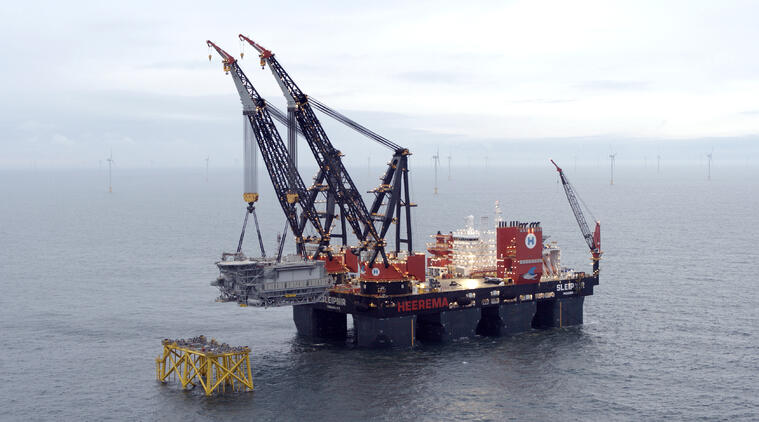 With the 165th and final monopile foundation installed several days ago by DEME's vessel Innovation and more than 100 turbines erected, the project is nearing completion and moving towards full commissioning early next year.
Heerema installed the RCS and OSS jacket foundations in October 2020. A year later, on 18 October, Sleipnir arrived at the site to install the 8,000-tonne topside and then moved to the shallow-water RCS location to place the 2,000-tonne RCS topside on top of its jacket.
Meanwhile, DEME Offshore's Innovation has installed the final of the 165 monopile foundations at Hornsea Two, also a year after starting the work in early October 2020.
Currently, the company's vessels Sea Installer and Sea Challenger are installing the 165 Siemens Gamesa 8.4 MW turbines and have hit the 100-turbine mark at the beginning of this month. Sea Challenger installed the first wind turbine at the end of May and in less than three months later the project had 50 wind turbines installed on their respective foundations.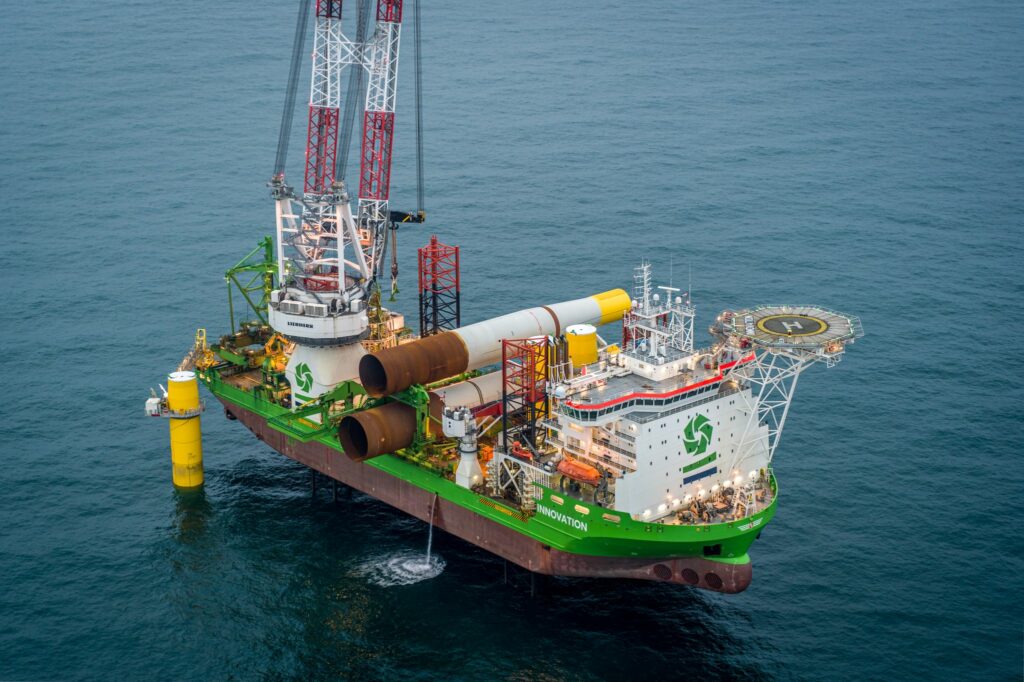 The project has also recently laid all 390 kilometres of export cable needed to take the electricity generated from the wind farm to the onshore substation and ultimately the National Grid.
Located approximately 89 km off the Yorkshire coast, Hornsea Two will become the world's largest operational offshore wind farm when fully operational in 2022.