KenzFigee has signed a contract with Iv-Offshore & Energy to deliver an electric hydraulic Ram Luffing offshore crane for the high voltage direct current (HVDC) offshore converter platform of RWE's Sofia offshore wind farm, to be built on Dogger Bank, 195 kilometres from the nearest point on the UK's North East coast.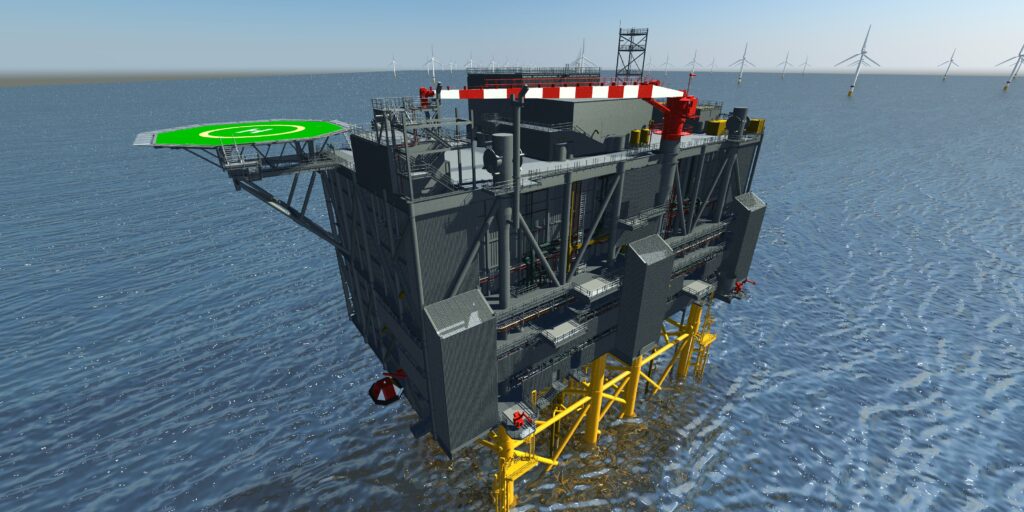 According to KenzFigee, the heavy-duty 3,000 type Ram Luffing crane is especially suited for harsh North Sea offshore operations and is a low maintenance offshore crane, as it is has both a robust design and a limited number of moving parts. The crane is equipped with a 40-metre-long box boom, which enables personnel handling and supply boat lifts of up to Hs-5m, and platform lifts with safe working loads from 19 to 25 tonnes, the company said.
The crane will be built, assembled and tested at KenzFigee facility in Zaandam, the Netherlands, from where it will be shipped to Batam, Indonesia, in the first quarter of 2022 for Sembcorp Marine to install it on the HVDC offshore converter platform.
Sembcorp Marine, which is in responsible for the design, construction, installation, and commissioning of the platform in a consortium with GE Renewable Energy's Grid Solutions, signed a contract for engineering and procurement services with Iv-Offshore & Energy at the beginning of last month.
Sembcorp Marine commenced the fabrication of the offshore converter platform at its yard in Batam in the second half of September, when the company and RWE held an official steel-cutting ceremony.
The converter platform, comprising a 10,000-tonne topside and a 7,000-tonne foundation, will be completed in 2024.
The 1.4 GW, GBP 3 billion Sofia offshore wind farm will have this single offshore converter platform, with the electricity to be transported via a high voltage direct current export cable to landfall 220 kilometres away in Redcar, Teesside.
The wind farm will feature 100 Siemens Gamesa SG 14-222 DD wind turbines scheduled to be fully commissioned in 2026.
Photo: Iv-Offshore & Energy