Sembcorp Marine Starts Building Sofia Offshore Converter Platform
Sembcorp Marine and RWE have marked the start of the fabrication of the offshore converter platform for the 1.4 GW Sofia offshore wind farm with an official steel-cutting ceremony at Sembcorp Marine's yard in Batam, Indonesia.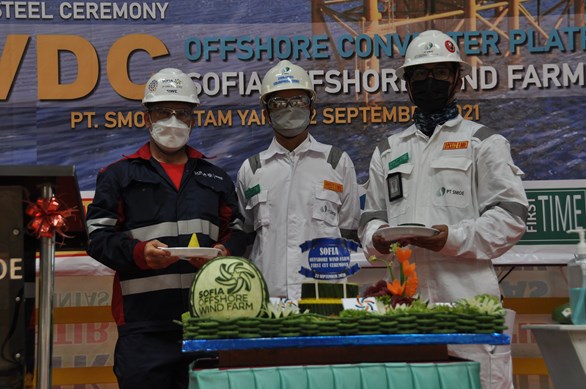 "The offshore converter station sitting at the heart of the wind farm will be one of the most powerful ever installed – so this means that you are now starting on what will be a historical construction effort," Sven Utermoehlen, Chief Executive Officer Wind Offshore of RWE Renewables, said.
"Each day on site it will also be about working together – remembering at all times the importance of maintaining and ensuring the safety of all."
Fabrication of the offshore converter platform, comprising a 10,000-tonne topside and a 7,000-tonne foundation, will be completed in 2024 when the unit will be installed at the site off the UK.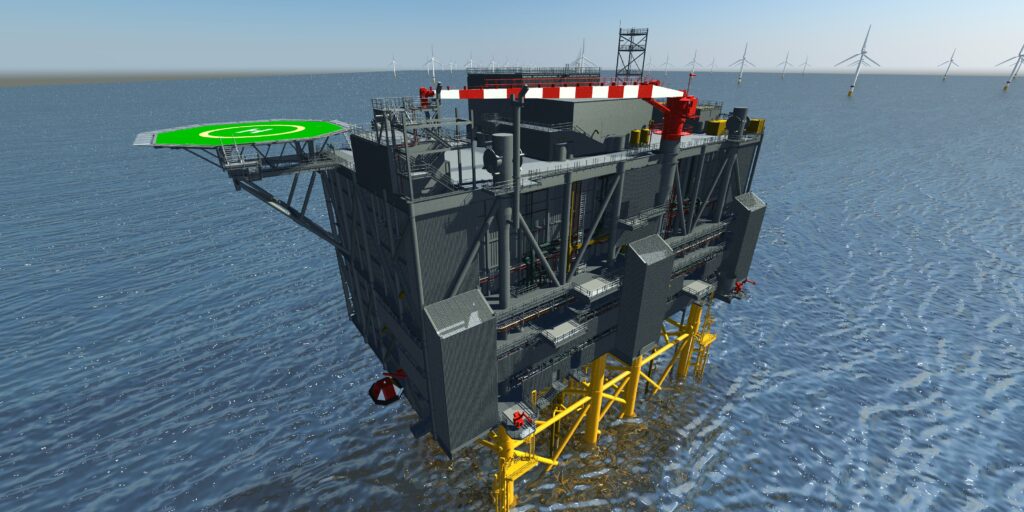 "This is an innovative and awe-inspiring piece of kit but key to the successful construction will be you all – the people – and at the end of the day, our project will be measured on how we have kept people safe," Matthew Swanwick, Sofia Project Director, said.
"I'd like to take this opportunity to remind you all to keep focus on both your own safety, and that of those around you. As we all want to be able to enjoy tomorrow."
A specially formed consortium of GE Renewable Energy's Grid Solutions and Sembcorp Marine has been selected to supply the transmission system for Sofia.
Sembcorp Marine's scope of work on the project includes the design, construction, installation, and commissioning of the offshore converter platform (OCP).
The OCP will be piled into the seabed 220 kilometres from the nearest shore and will be the most powerful and most remote OCP ever built.
Sofia is located on Dogger Bank, 195 kilometres from the nearest point on the UK's North East coast. The GBP 3 billion wind farm will have this single offshore converter platform, with the electricity generated transported via a high voltage direct current export cable to landfall 220 kilometres away in Redcar, Teesside.
Apart from the converter platforms, the wind farm will feature 100 Siemens Gamesa SG 14-222 DD wind turbines scheduled to be fully commissioned in 2026. The wind farm is owned and developed by RWE.