Turbine Parts Dropped Into Sea at Ormonde Offshore Wind Farm
A hub, three 61-metre blades, and blade clamping tool have fallen into the sea during major component exchange at the Ormonde offshore wind farm in the UK, with majority of the parts and tools now resting on the seabed and debris from one broken blade reported to be on the sea surface.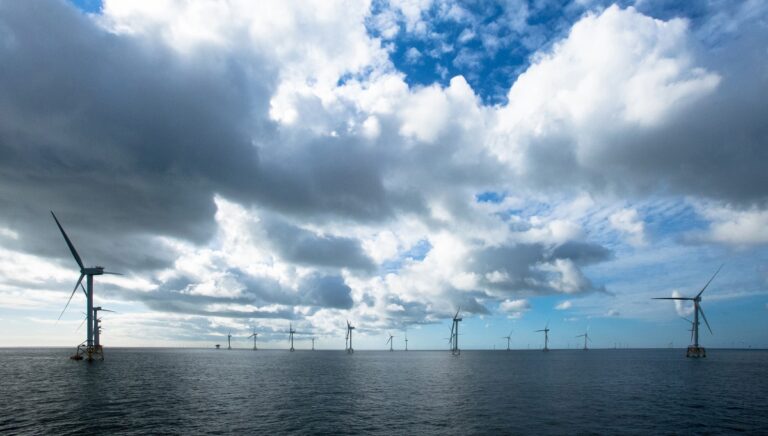 The MPI Adventure jack-up vessel was positioned alongside the wind turbine B01 when the parts fell into the water, adjacent to the vessel and in proximity to the B01 turbine.
Along with the three turbine blades weighing 126 tonnes and blade clamping tool weighing around 3 tonnes, a hub containing three pitch motors, batteries, four electrical cabinets, grease pumps and other components was also dropped.
Debris has fractured off from one of the blades and will likely reach the shore.
According to Vattenfall, work on cleaning up the debris is now underway and local people have been immediately warned about the floating debris that is likely to be washed up on the beaches. Most of the debris are glass fibre fragments and parts of the blade.
There were no injuries nor damage to Van Oord's vessel reported after the incident, according to Vattenfall, which also said the vessel is still on the site with an investigation into the cause of the incident now ongoing.
"An incident during planned maintenance at Ormonde Offshore Wind Farm resulted in components falling into the sea. No-one was injured, but we alerted the relevant authorities immediately and we have launched a full investigation", a spokesperson from Vattenfall said in a statement to OffshoreWIND.biz.
"In addition to determining what happened, our attention is focused on ensuring that any debris in the sea or washing up onshore is cleaned up as quickly as possible".
At the beginning of this year, Vattenfall selected Van Oord for planned and unplanned maintenance work at its offshore wind farms in Europe that together comprise around 600 wind turbines.
Under a four-year Operations & Maintenance (O&M) contract, which has a one-year extension option, Van Oord-owned MPI Offshore is providing jack-up and associated lifting services for main component exchanges across Vattenfall's portfolio of offshore wind farms.
The 150 MW Ormonde wind farm, located around 10 kilometres off the coast of Barrow-in-Furness, comprises 30 Senvion (REpower) 5 MW wind turbines which have been generating green power since 2011.
In 2015, Vattenfall partnered with Swedish pension group AMF on the Ormonde wind farm. Under the agreement, AMF took a 49 per cent share in the project, while Vattenfall continued to operate the wind farm as a majority shareholder.