Cadeler Strikes Again Offshore The Netherlands
Van Oord has selected Cadeler A/S to transport and install wind turbines at the 759 MW Hollandse Kust Noord project in the Dutch North Sea.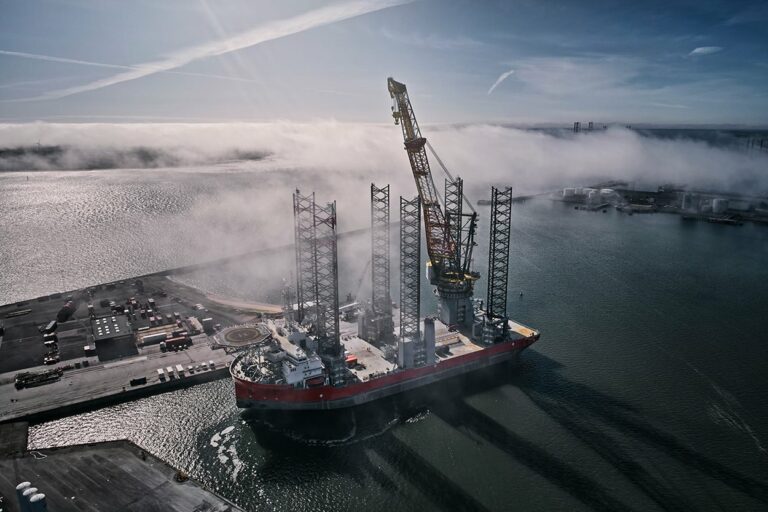 Located approximately 18 kilometres off the west coast of the Netherlands, close to the town of Egmond aan Zee, the Hollandse Kust Noord wind farm will comprise 69 Siemens Gamesa turbines, each with a capacity of 11 MW.
The wind farm, developed and operated by CrossWind, a joint venture between Shell and Eneco, is slated for commissioning in 2023. Once completed, the wind farm will generate at least 3.3 TWh per year, covering the demand for more than one million Dutch households and equalling 2.8 per cent of the Dutch electricity demand.
Last year, Cadeler announced another contract set to be executed in 2022-2023 off the Dutch coast, at the 1.5 GW Hollandse Kust Zuid wind farm. This project consists of 140 of the same 11 MW Siemens-Gamesa turbines that are also due to be installed at the Hollandse Kust Noord.
The learnings gathered during the installation process connected to the Hollandse Kust Zuid project in particular as well as the extensive know-how that Cadeler generally has to offer represent the main reasons for why Van Oord has chosen to enter a partnership with Cadeler, the Danish company said.
"We are pleased to have secured Cadeler's assistance on the execution of the Hollandse Kust Noord Offshore windfarm project. Their expertise within the turbine installation field in general and with the specifics of this project in particular will be valuable for a successful execution. We have collaborated with Cadeler in the past and we are confident that they will be able to meet our demands and execute the project in a safe and timely manner," said Arnoud Kuis, Managing Director, Van Oord Offshore Wind.
This Hollandse Kust Noord project will take place right after the completion of the Hollandse Kust Zuid project and before the replacement of the main crane on Wind Osprey.
"It is very important to have our vessels constantly employed, as, needless to say, idle time means loss of revenue for Cadeler, so for us to be able to schedule this project in what looks like a sweet spot between two activities is the perfect outcome," Cadeler's CEO Mikkel Gleerup said.
"We are therefore very pleased to be able to offer the services of Wind Osprey to assist Van Oord with this project, right before the vessel is scheduled to replace the main crane, so the timing is perfect for both our customer and us."