Hollandse Kust Noord Wind Turbines to Be Installed Out of Buss Terminal
Buss Terminal in Eemshaven has been selected as the pre-assembly and installation port for the wind turbines that will spin as part of the Dutch Hollandse Kust Noord offshore wind farm.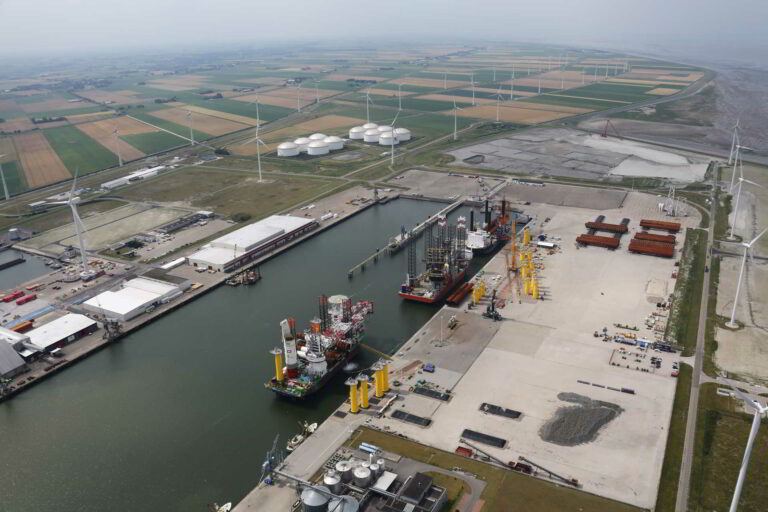 Starting in October 2022, the terminal will be serving as a base port for pre-assembly and installation of rotor blades, nacelles, and towers for 69 Siemens Gamesa 11 MW wind turbines which will make up the 759 MW offshore wind farm.
The project will occupy approximately 210,000 square metres of Buss Terminal's total 250,000 square metres large heavy cargo terminal.
The Hollande Kust Noord offshore wind project will be built and operated by the CrossWind consortium between Shell and Eneco, which won the tender in July 2020, without government subsidies.
The Hollandse Kust Noord zone consists of two sites located 18.5 kilometres off the west coast of the Netherlands near the town of Egmond aan Zee.
The consortium plans to have the offshore wind farm operational in 2023, from when it will be generating at least 3.3 TWh per year.