A UK First: Community Ownership of Offshore Wind Farms
Renewable energy platform Ripple has joined the NextGen consortium which is pursuing seabed development rights within the Crown Estate Scotland ScotWind leasing round.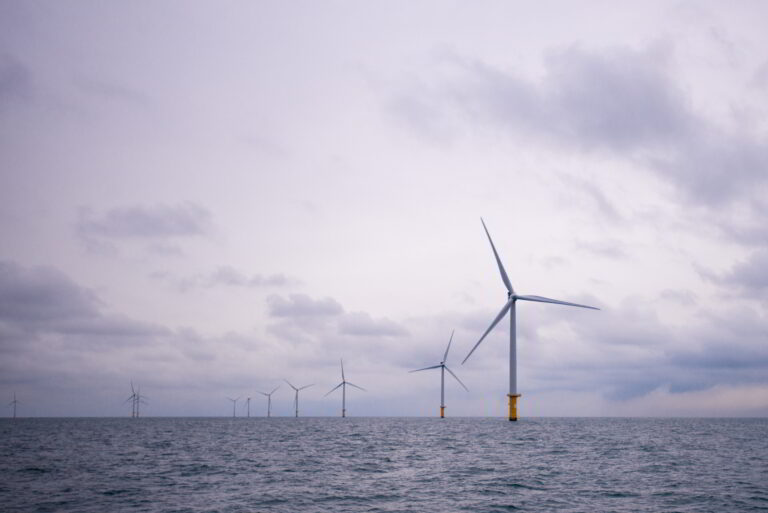 The partnership will help bring community ownership to the offshore wind sector for the first time in the UK, the consortium said.
The partnership aims to make a meaningful proportion of future Scottish offshore wind projects available via Ripple's consumer ownership platform.
Individuals will be able to purchase micro-shares of offshore wind projects as they near final investment decision. Once operational, the green electricity from the offshore wind farm will be supplied to their homes, via the national grid.
The Ripple ownership model will also deliver a programme of local initiatives in neighbouring communities with high incidence of fuel poverty, according to the consortium.
​Ripple is an official project partner for NextGen's ScotWind applications. The companies have entered into a Memorandum of Understanding to develop the community ownership model and net-zero community benefit programme for any projects awarded to the consortium through the ScotWind leasing process.
Ripple and the wider NextGen consortium see community ownership models as critical in ensuring new large-scale renewable investments make a real positive impact both in the local communities where they are situated and across the UK to tackle the climate crisis.
"The offshore wind sector in the UK has been slow on the uptake with community energy, but we believe that the benefits of opening up ownership of offshore wind projects to the public are huge," David Woodhead, Innovation Manager for NextGen, said.
"We have ambitious plans to break the mould with our ScotWind projects. We are really excited about this partnership and see great potential in Ripple's innovative platform, both to enable meaningful consumer ownership of an offshore wind project for the first time, and as a vehicle to support wider local benefits in the Scottish communities neighbouring our wind farm projects. We look forward to working with them as a project delivery partner to develop a model which works for the offshore wind sector."
NextGen believes there is really exciting potential to develop the Ripple platform even further, as a basis to encourage local clean energy initiatives, including heat pump retrofits, electric vehicle charging and other distributed storage and flexibility technologies.
"Partnering with NextGen represents a step change in the development of Ripple's green energy ownership platform," Sarah Merrick, Founder and CEO of Ripple Energy.
"It shows that, with the right approach, genuine community ownership is possible, even for very large offshore wind farms. This enables many more people to join the renewable energy revolution and support the transition to clean power. We look forward to working with them upon the successful award of a project lease in the ScotWind process."
The NextGen consortium comprises Parkwind, Quaybridge Scotland, and Maple Power, a joint venture between Enbridge and Canada Pension Plan Investment Board.