Monopile Load-Out Starts for Italy's First Offshore Wind Farm
The load-out of the first monopiles for the Taranto offshore wind farm onto the MPI Resolution vessel has started, according to a social media update from MPI Offshore on 23 September.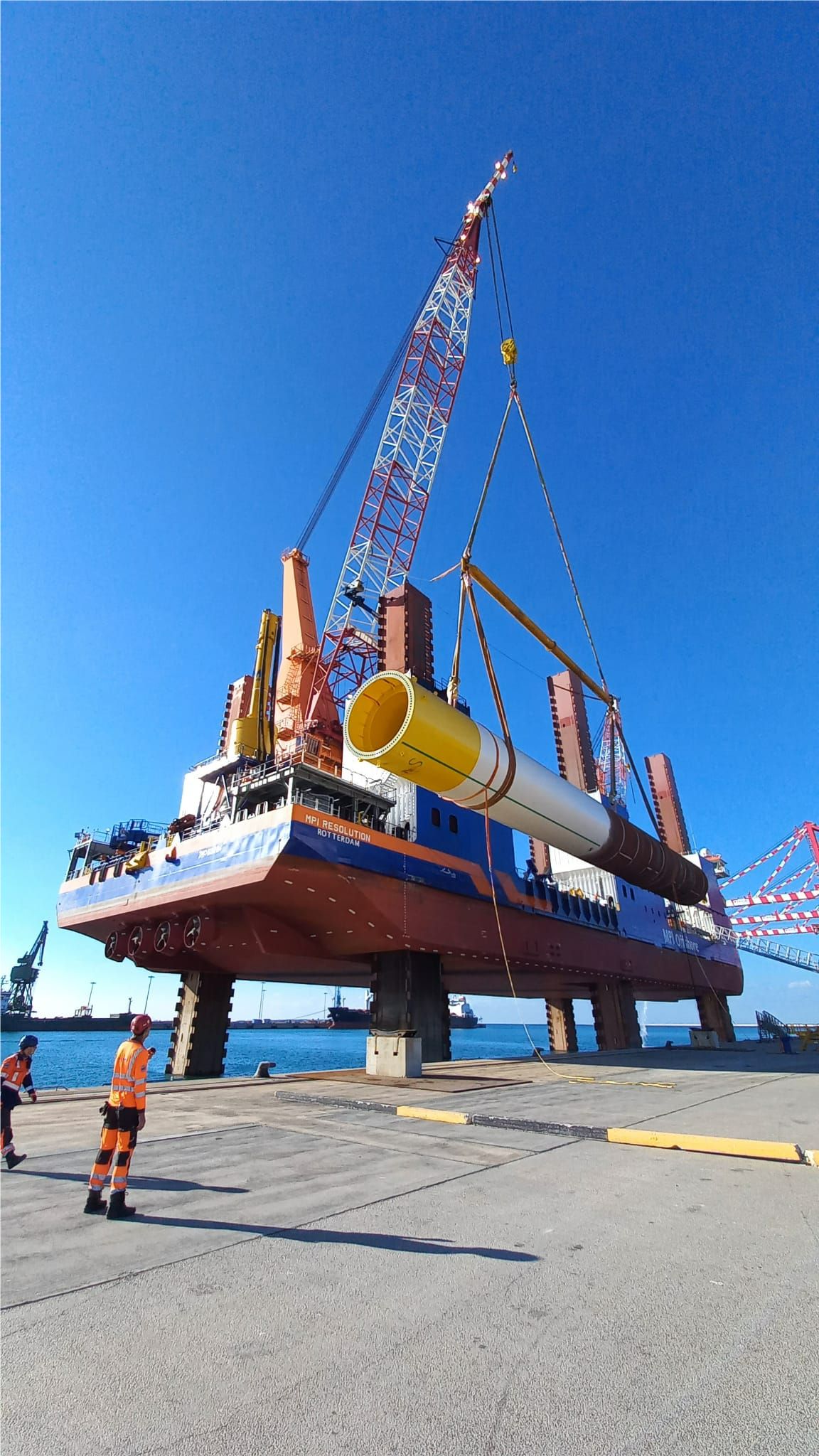 The first batch of monopiles for the 30 MW offshore wind farm in Italy arrived at the Port of Taranto last month, after they were dispatched by the manufacturer Haizea Wind Group.
MPI Resolution will install the foundations at the project site in the Apulia Region off the Port of Taranto, in water depths ranging from 3 to 18 metres.
Along with the monopiles, the vessel will also install secondary steel and the project's ten 3 MW wind turbines, delivered by China's MingYang Smart Energy – the first time the Chinese company delivered wind turbines for an offshore wind project in Europe.
The installation work is being carried out under a contract Van Oord, the owner of MPI Offshore, has signed with the offshore wind farm's developer Renexia. This April, Van Oord announced the offshore construction would start in the third quarter of 2021.
The Taranto project, also known as Beleolico, is scheduled to be fully commissioned in 2022, when it will become the first offshore wind farm in the Mediterranean Sea.
The project will be capable of providing about 55,600 MWh of electricity per year, enough to meet the demand of around 18,500 households, according to Renexia.