MingYang Delivers Wind Turbines for First OWF in Mediterranean Sea
MingYang Smart Energy has delivered ten of its MySE 3.0-135 wind turbines for the Italian Taranto offshore wind farm, the country's first offshore wind farm and the first of its kind to be built in the Mediterranean Sea.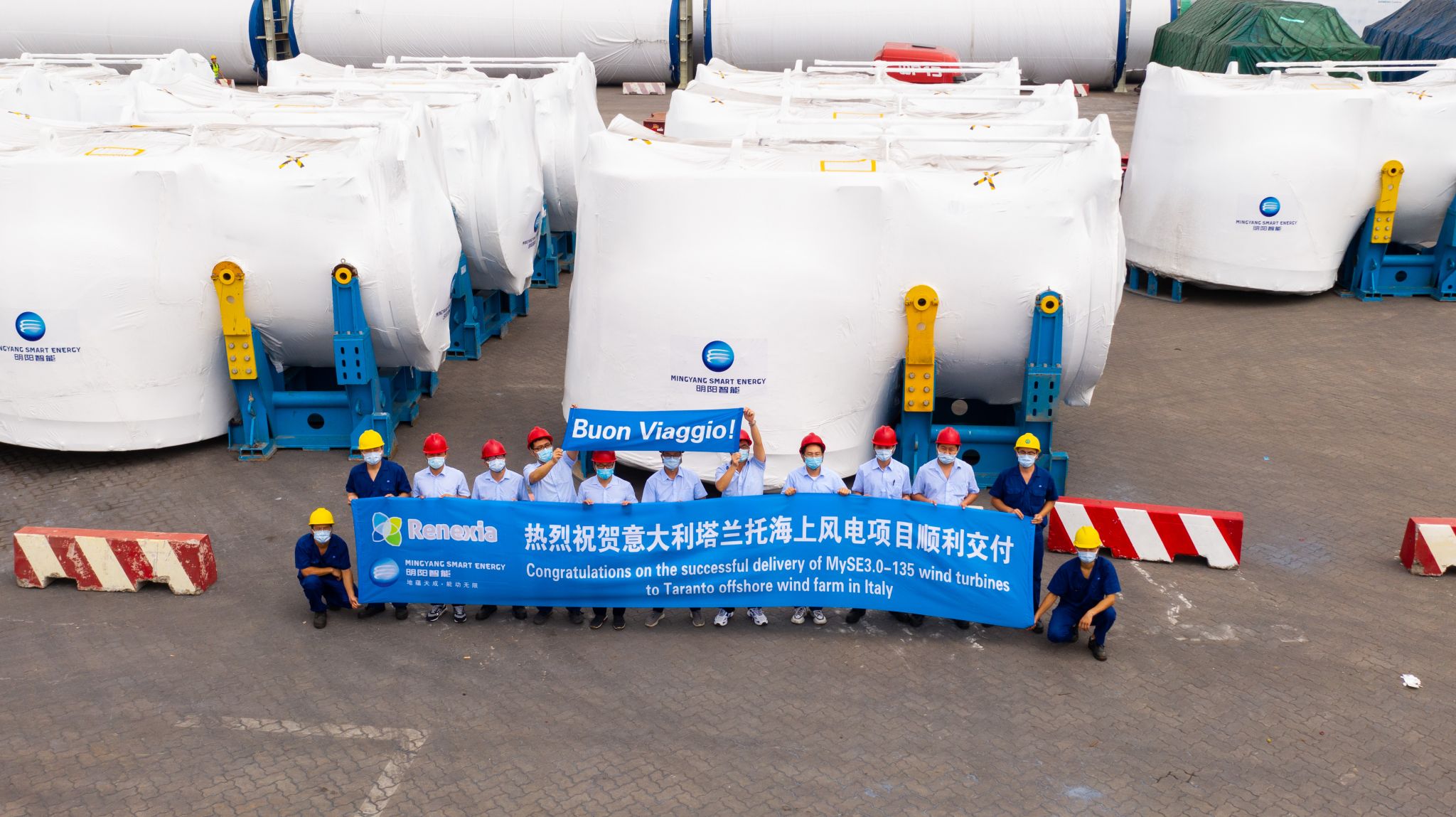 According to MingYang, this is also the first time a Chinese OEM supplied turbines for the European offshore wind market.
The developer of the 30 MW offshore wind farm, Renexia, placed an order with MingYang at the beginning of this year, switching from the initially planned Senvion 3.0M122 turbines.
The Taranto offshore wind farm, also known as Beleolico, is located in the Apulia Region off Taranto harbour, in water depths ranging from 3 to 18 meters.
Renexia reached a final investment decision for the project in February 2019.
This April, Van Oord announced the offshore construction would start in the third quarter of 2021 with the installation of the ten monopiles being produced by Haizea.