Singapore's Mooring Solutions Specialist Diversifying into Floating Wind
Singapore-based provider of mooring solutions Mooreast Asia has decided to diversify into the floating wind market and has, for this purpose, acquired an upgraded water-front facility in Singapore that will more than double its capacity.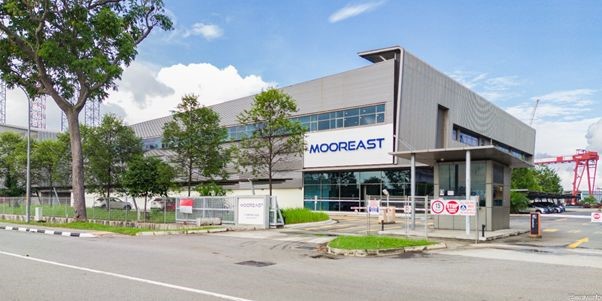 The company will use the new facility for components fabrication, warehousing, and office functions, and increase utilisation from 2,000 to 5,000 metric tons of steel throughput per year by 2023.
Mooreast said the this acquisition was part of its strategy to leverage on its track record and capabilities in the offshore oil and gas and marine sectors, and transition to mooring and rigging products and solutions for the offshore renewable energy sector.
The company designs and fabricates mooring products such as specialised anchors and chain stoppers, and also provides related engineering, installation and commissioning services.
Back in 2016, Mooreast was awarded a contract for the supply nine of its MA5P anchors for a floating wind turbine demonstration project off Kitakyushu in Japan, set to enter the construction phase next year.
The total global floating wind market is valued at around USD 100 billion for the next 10-15 years, according to Mooreast, which said it saw the addressable market for mooring solutions of about USD 15 billion (15 per cent of the total market) as a major opportunity.