Equinor, Marine Scotland to Test Safe Fishing Options for Floating Wind Farms
Equinor, in collaboration with Marine Scotland, will undertake a series of tests at its Hywind Scotland floating wind farm to explore how fishers can safely operate around and within floating wind farms.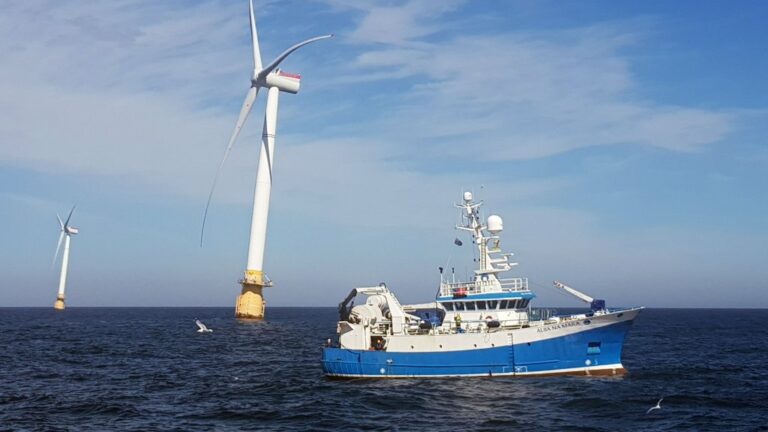 Last month, Marine Scotland performed a trial survey to test some of the fishing equipment in preparation for the survey scheduled to take place next year.
In 2022, Marine Scotland will test three kinds of fishing gear at Hywind Scotland: creels, fishtraps and jigging lines.
Whilst not all of these fishing methods are used commercially around Hywind Scotland itself, the purpose is to demonstrate how methods used globally can interact with floating offshore wind farms, Equinor said.
The full survey is expected to take place during the second and third quarter of 2022.
"Vessel data has shown that fishers are avoiding our floating offshore wind farm, so we are working closely with Marine Scotland to better understand how fishers can safely fish within a floating wind farm using a variety of techniques", said Monica Fundingsland, Sustainability Advisor at Equinor.
Hywind Scotland, located 25 kilometers offshore Peterhead in Aberdeenshire, is the world's first floating offshore wind farm.
The project comprises five Siemens Gamesa 6 MW turbines mounted on SPAR-type foundations anchored to the seabed via dynamic mooring chains.
The 30 MW floating wind farm was fully commissioned in October 2017 and has reached the highest average capacity factor for any wind farm in the UK each year since then.