Thai Energy Company Enters Offshore Wind Sector
Thai energy company Global Power Synergy Public Company Limited (GPSC) has agreed to acquire a 25 per cent stake in the 589 MW Changfang and Xidao wind farm offshore Taiwan.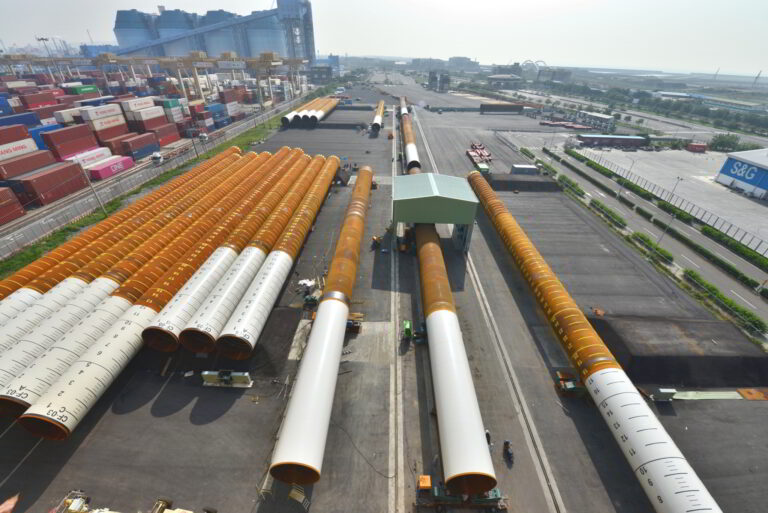 Global Renewable Power Company Limited (GRSC), a wholly-owned subsidiary of GPSC, entered into an agreement with Copenhagen Infrastructure Partners (CIP) to acquire the stake in the wind farm for approximately USD 500 million on 14 July.
The transaction marks GPSC's entry into the offshore wind sector and expands its net renewable energy capacity by 149 MW.
The 25 per cent stake is acquired from CI-II and CI-III, two funds managed by CIP.
The Changfang and Xidao wind farm is located 13-15 kilometres west of the Coast of Changhua County.
The project reached financial close in February 2020 and benefits from a 20-year Power Purchase Agreement with the state-owned Taiwan Power Company.
CI-II and CI-III will continue as a joint majority shareholders of the project after the transaction.
"The CFXD project will be installed in two phases. The first 96 MW phase is expected to achieve first power in 2022 and the second 499 MW phase in 2023," Worawat Pitayasiri, President and Chief Executive Officer of GPSC.
"The project has entered into a 20-year Power Purchase Agreement (PPA) with state-owned Taiwan Power Company. The whole project is expected to commence commercial operation in the first quarter of 2024 and will supply electricity to over 600,000 households."
The transaction is part of GPSC's business strategy to develop a portfolio of projects to access diversified renewable energy sources, to enhance the company's experience in developing offshore wind energy projects and to contribute to the company's international renewable capacity expansion in a key focus market.
"The Transaction marks GPSC's first investment into an offshore wind project alongside CIP, a very experienced offshore wind developer. It will allow the Company to expand our expertise in developing and operating offshore wind energy projects, which require advanced construction technology, specialized skills and innovative wind turbines technology that are suitable for the project's conditions while ensuring uninterrupted and safe power generation and distribution," said Worawat.
The transaction is subject to customary closing conditions, filing for Foreign Investment Approval and filings with the Ministry of Economic Affairs, Taiwan R.O.C..
Changfang and Xidao will feature 62 Vestas 9.5 MW wind turbines scheduled for commissioning in the first quarter of 2024.