World's Largest Floating Wind Farm Takes Final Shape
The fifth and final 9.525 MW floating wind turbine has been connected to its moorings some 15 kilometres southeast of Aberdeen, Scotland.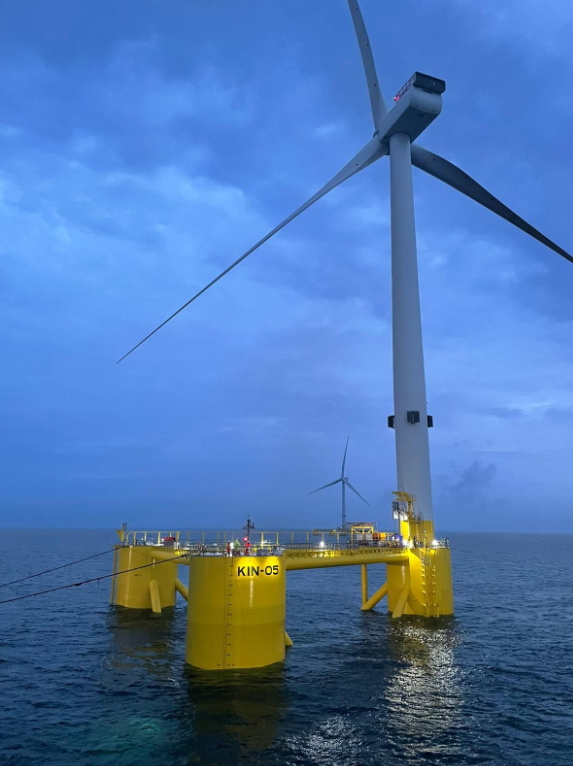 The Kincardine 05 floating platform was connected to its moorings over the past weekend, First Subsea said.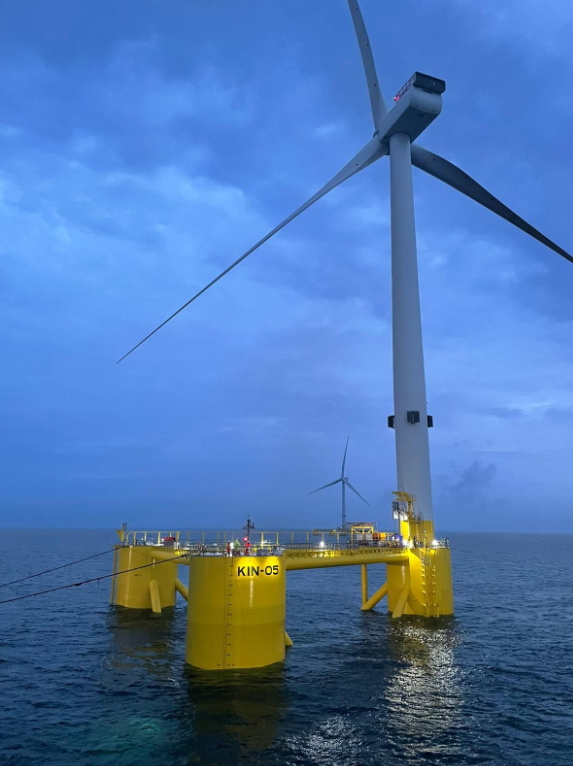 First Subsea, who provided platform mooring connectors and the Cable Protection Systems for the project, said it will be back at the site later this summer to assist with the connection of the CPSs for the dynamic cables.
Once fully completed, the 50 MW Kincardine will comprise one 2 MW and five 9.525 MW Vestas wind turbines, becoming the largest operating floating wind farm in the world.
The 2 MW unit has been operating offshore Aberdeen since October 2018. All six turbines are installed on semi-submersible floating structures designed by Principle Power.
The wind farm is being developed by Spain's Cobra Group.