First Subsea CPSs for Kincardine Floating Wind Farm
First Subsea has secured a second contract with Spain's Cobra Group to provide Cable Protection Systems (CPSs) for the 50MW Kincardine floating wind farm offshore Scotland.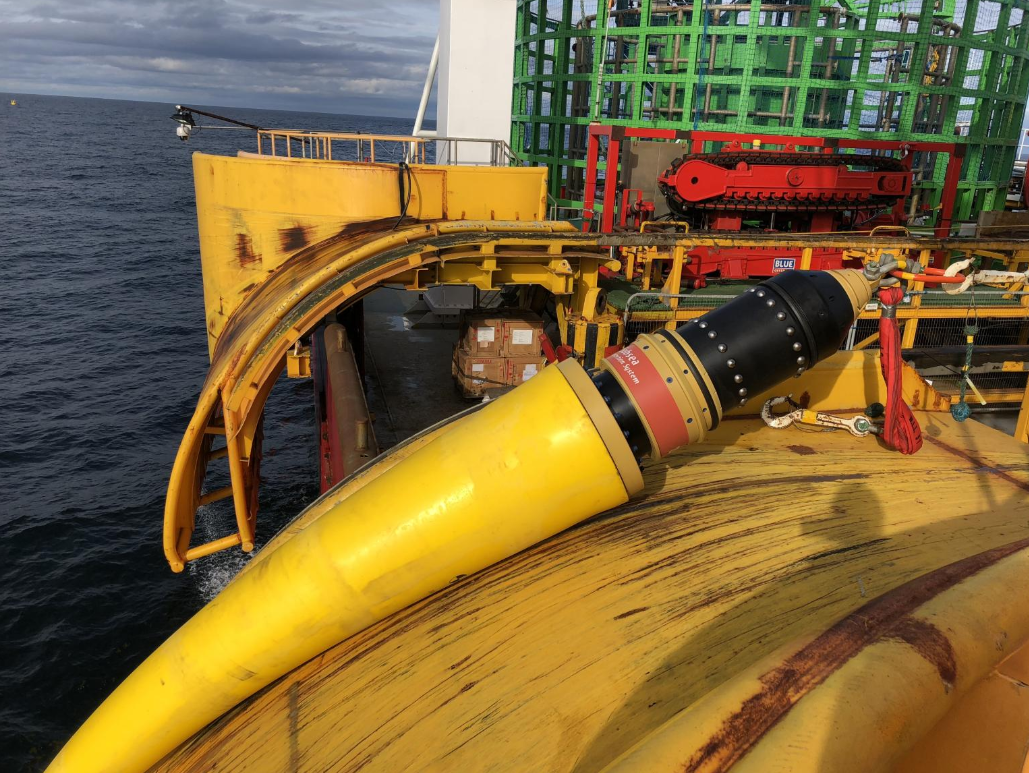 First Subsea provided CPSs for the first Kincardine floating wind turbine which was installed 15 kilometres off the coast, south of Aberdeen, last year. The company will now provide a further eleven CPSs for the wind farm.
First Subsea's CPS combines a mechanical diver-less subsea connector and polyurethane bend stiffener that is connected to the floater during the pull-in of the electrical power cable.
During operation lifespan of a wind farm, the CPS stiffens the cable at the point of entry and protects the cable from the effect of bending moments caused by the dynamic conditions offshore.
The Lancaster-based company will also deliver platform mooring connectors for the wind farm.
Once fully built, the 50MW Kincardine will comprise one 2MW and five MHI Vestas 9.6MW floating wind turbines. The 2MW unit has been operating offshore Aberdeen since October 2018.