Taiwanese Bulk Cargo Shipping Specialist Enters Offshore Wind
Taiwanese bulk carrier company U‐Ming Marine Transport Corporation has entered into a joint venture agreement with Denmark's World Marine Offshore to jointly establish U‐Ming Marine Offshore Company Limited (UMO).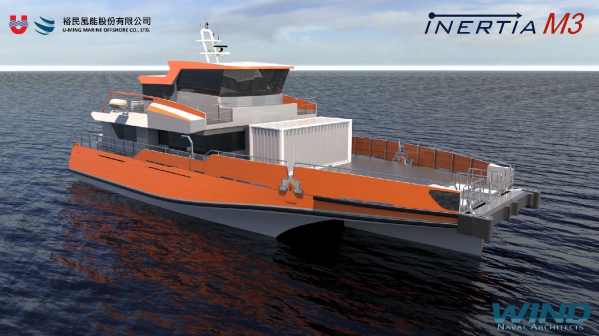 The two companies will through UMO pursue activities within the offshore wind sector in Taiwan.
UMO has signed a contract for the construction of two Inertia M3 High Speed Passenger Cat. A crew transfer vessels (CTVs). The two new ships will be built by a well‐known shipyard and delivered in the second quarter of 2022, WMO said.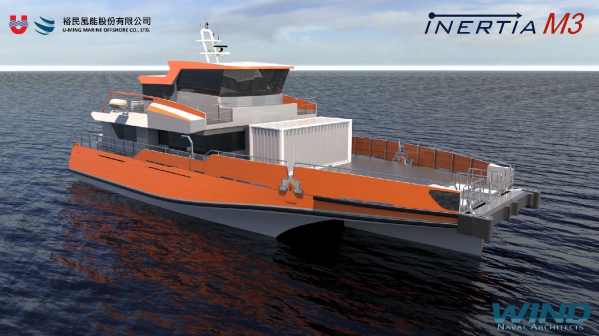 UMO expects to purchase two more similar CTVs in the fourth quarter of this year, and they are expected to join the operation after completion of the reflagging process.
All of the company's trimaran SWATH CTVs have already signed charter contracts for offshore wind farms, according to WMO.
The vessels are fitted with the patented hydraulic fender system 'Soft Bow', which allows the vessels to approach in higher seas. In addition, UMO has invested in ship digitization, and BareFLEET remote monitoring system.
Matthias Ens has been appointed General Manager for UMO. Ens will lead a local workforce and officially launch the turnkey offshore wind logistic business.
U‐Ming currently owns Capesize, Panamax, Post Panamax, Supramax, Ultramax, cement tankers, VLCCs, and VLOCs, and the average age of its own bulk carrier fleet is about 5.7 years. With the joint venture and under construction ships, U‐Ming has a fleet of 60 ships and a total deadweight tonnage of 8.39 million tons.
WMO has been active in Taiwan since 2019 and has successively cooperated and secured contracts with Boskalis, Hitachi, Siemens Gamesa, Vestas Offshore, and other clients.
At present, WMO operates and manages 11 ships.