Hollandse Kust Zuid Beta Jacket Foundation Stands
Heerema Marine Contractors' heavy lift vessel Sleipnir has installed the second offshore substation jacket foundation at the Hollandse Kust Zuid wind farm offshore the Netherlands.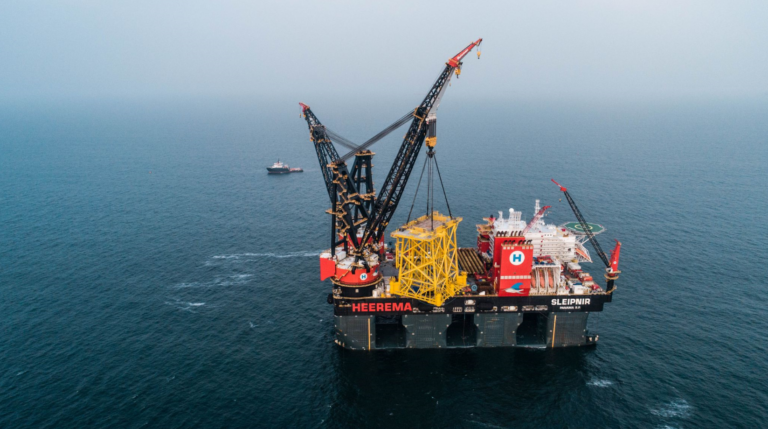 Located 22 kilometres off the Netherlands coast, the 2,852-tonne jacket will support TenneT's 700 MW Hollandse Kust Zuid Beta transformer platform which will be ready for use in 2022.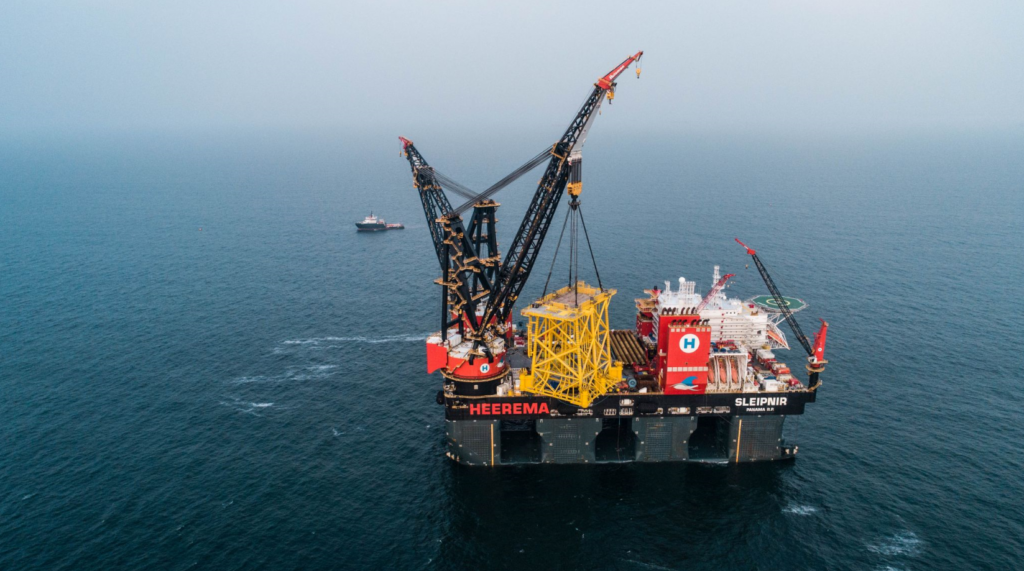 Marco Kuijpers, TenneT's Director Offshore Projects said: "The past year has been characterised by uncertainty and challenges due to the COVID pandemic. Not only for TenneT, but also for our contractors and suppliers. Nevertheless, together we succeeded in achieving this performance. We can be proud of that."
At 50 metres long, 34 metres wide and 44 metres high, the jacket is anchored to the seabed by six piles, each weighing 162.5 tonnes, to form the foundations for the second of the two 700 MW transformer stations that Petrofac is for TenneT as part of the HKZ project.
Sleipnir is the largest heavy lift vessel in HMC's fleet. The vessel performed these operations while running on liquefied natural gas (LNG).
The first jacket for the wind farm was installed by Sleipnir in September last year.
The HKZ Alpha and Beta substations will collect the electricity generated by the wind turbines at Vattenfall's 1.5 GW Hollandse Kust Zuid offshore wind farm and transform and deliver it to the Dutch grid.
The wind farm will comprise 140 Siemens Gamesa 11 MW wind turbines scheduled to be fully operational in 2023.