Petrofac has completed the load out and sail away of the jacket foundation for the Hollandse Kust Zuid (HKZ) Beta platfrom.
"Well done to everyone involved. The jacket is now heading to its final destination in the North Sea, where it will then be lifted and positioned in a water depth of approximately 21 metres and await the arrival of the topside for connection", the company said via social media on 24 May.
This HKZ Beta substation will, together with Hollandse Kust Zuid Alpha, collect the electricity generated by the wind turbines at the Hollandse Kust Zuid 1-4 offshore wind farm, and transform and deliver it to the Dutch grid.
The topside for the Beta platform, scheduled to be operational next year, is being built by Dubai-based Drydocks World, under a contract with Petrofac which was awarded an EPCI contract for the offshore platform in 2019. For the jacket foundations for the HKZ Alpha and Beta substations, Petrofac subcontracted Eversendai Offshore. 
[The article continues below the image.]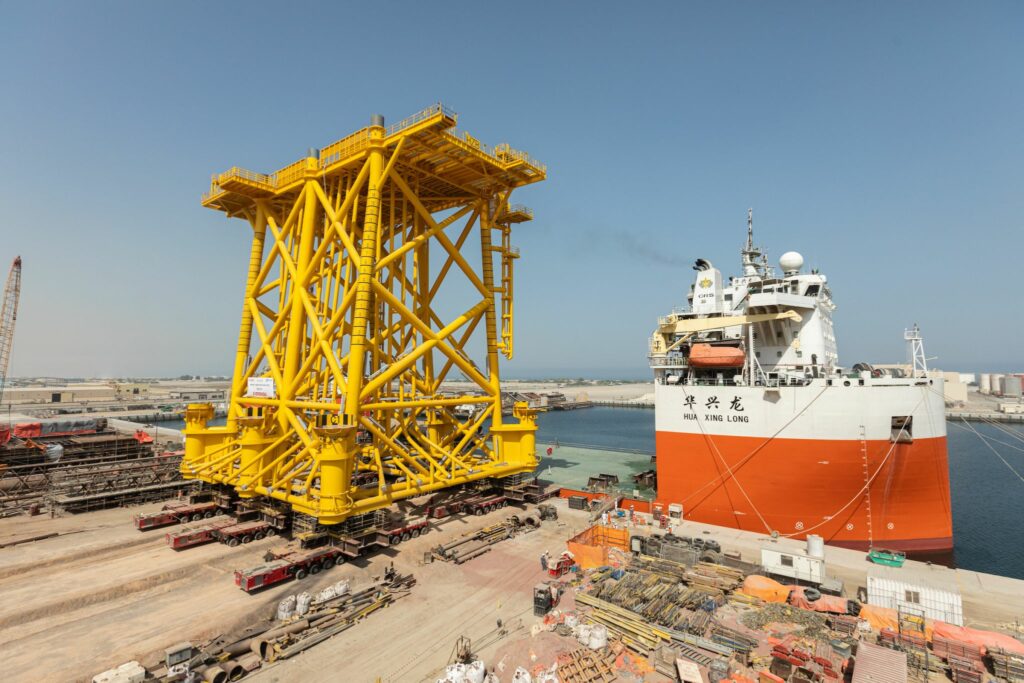 The 1.4 GW Hollandse Kust Zuid 1-4 project in the Netherlands comprises four offshore wind farm sites and represents the world's first subsidy-free large-scale offshore wind farm. Once up and running in 2023, it will also become the largest offshore wind farm in the Netherlands and in one of the largest offshore wind farms in the world.
Vattenfall was awarded the contract to build Hollandse Kust Zuid after winning two subsidy-free tenders in 2018 and 2019 for Hollandse Kust Zuid 1 & 2 and Hollandse Kust Zuid 3 & 4, respectively. The two projects were later combined into one to optimise the development process.
The project will comprise up to 140 Siemens Gamesa 11 MW wind turbines scheduled to be commissioned by early 2023.