Sleipnir Installs HKZ Alpha Jacket
Heerema Marine Contractors' semi-submersible crane vessel Sleipnir has installed the six-legged jacket foundation for TenneT's Hollandse Kust Zuid Alpha offshore substation.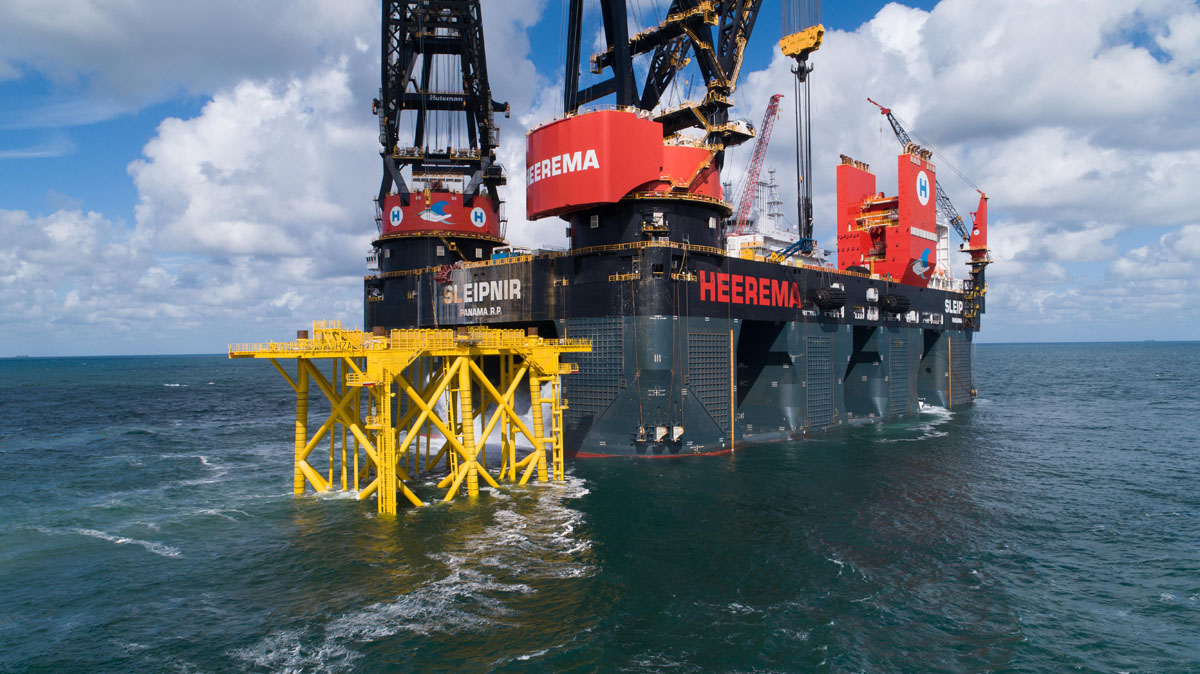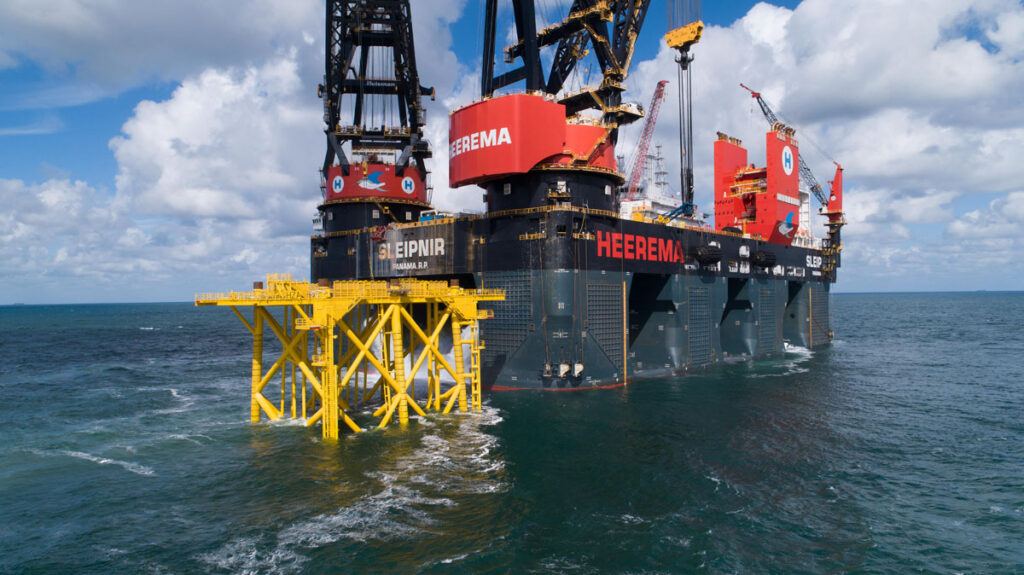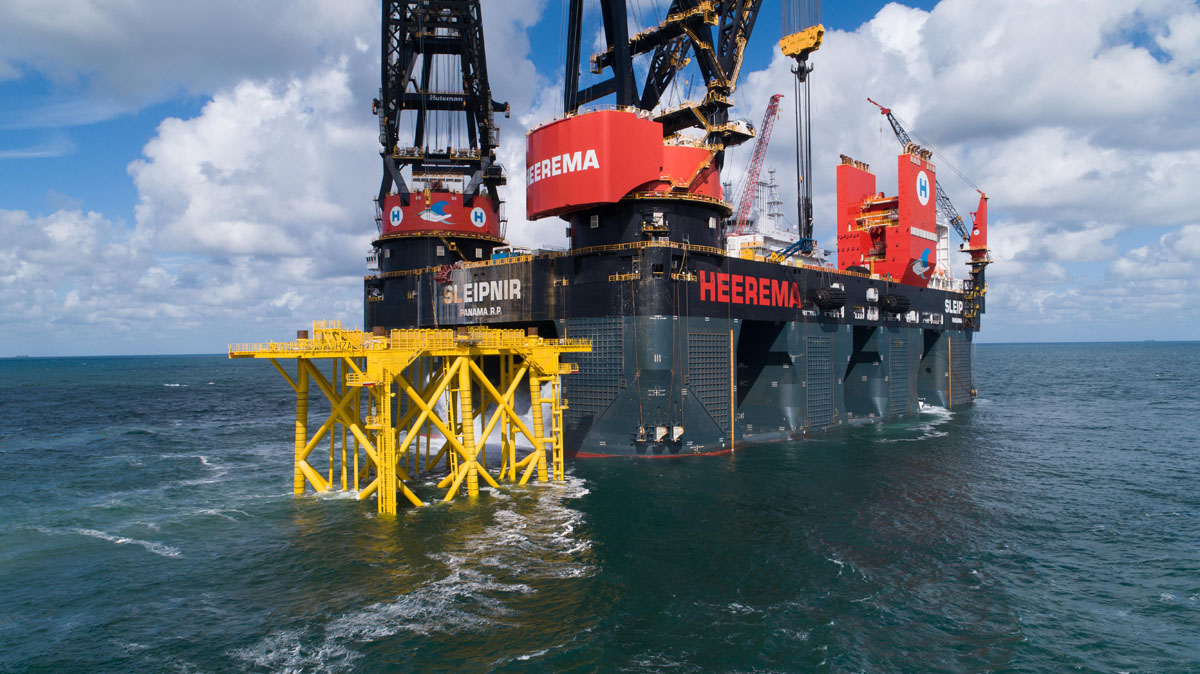 Sleipnir transported the jacket to the installation site in the Dutch North Sea and lowered it into position over the weekend.
Built by Eversendai Offshore, the jacket foundation will support the 700 MW topside which is currently under construction at DryDocks World in the United Arab Emirates.
Petrofac is the engineering, procurement, construction and installation (EPCI) contractor for TenneT's HKZ Alpha and Beta offshore substations, with Eversendai Offshore and Drydocks set to deliver the foundation and the topside for the latter, as well.
The HKZ Alpha topside is expected to be installed in the fourth quarter of 2021. HKZ Beta is scheduled for completion in 2022.
The 700 MW HKZ Alpha and Beta platforms will collect the electricity generated at Vattenfall's 1.5 GW Hollandse Kust Zuid wind farm and deliver it to the Dutch grid.
The wind farm's 140 Siemens Gamesa 11 MW wind turbines are scheduled to be fully operational in 2023.