Saitec Unveils Floating Wind Project Off Bilbao
Saitec has begun environmental impact assessment (EIA) process for a 45 MW floating wind farm off Bilbao with the presentation of the Initial Project Document on 14 June.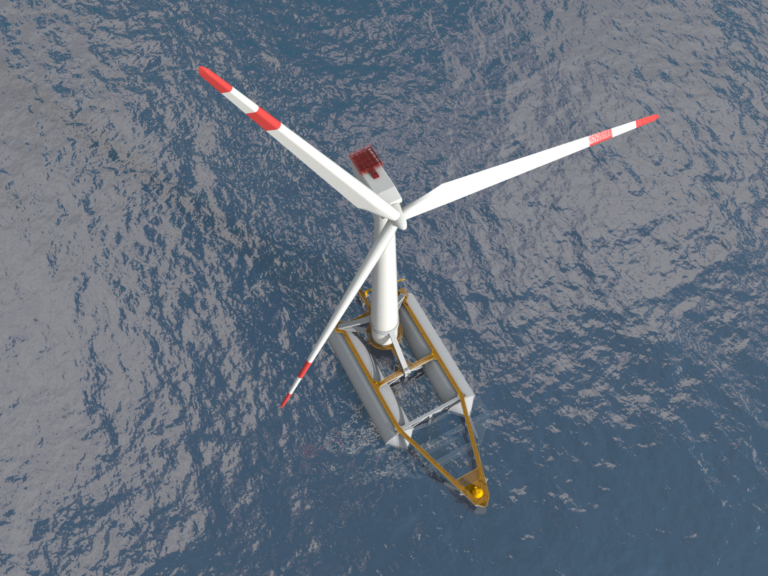 The wind farm is planned to have three 15 MW turbines mounted on Saitec's SATH concrete floating platform technology, installed some 10 kilometres off Bilbao in Basque Country.
The company expects to have the GEROA (Green Energy Research for Offshore Atlantic) project operational in 2025, as of when it will be generating enough electricity that could meet the demand of 45,000 homes.
Saitec says that starting the EIA process came after work on the development of the project, zoning, and study of potential impacts and mitigation measures.
"With this first step in the process, SAITEC shows its intention to make this project a reality in a relatively short period of time. In fact, the objective set is for the park to come into operation in 2025, thus serving as a pilot test and intermediate milestone before the construction of large parks takes place in Spain", the company said.
According to the company, GEROA is "the next natural step" as a continuation of its 2 MW DemoSATH prototype, which is currently under construction in the Port of Bilbao and which will be tested for two years in real marine conditions anchored in the BiMEP test facilities (Biscay Marine Energy Platform).