Arup, ODE Win Work on South Korea's 220 MW Offshore Wind Farm
Hyundai Engineering Corporation has awarded Arup and Offshore Design Engineering (ODE) with an Owner's Engineer contract for a 220 MW offshore wind project in South Korea.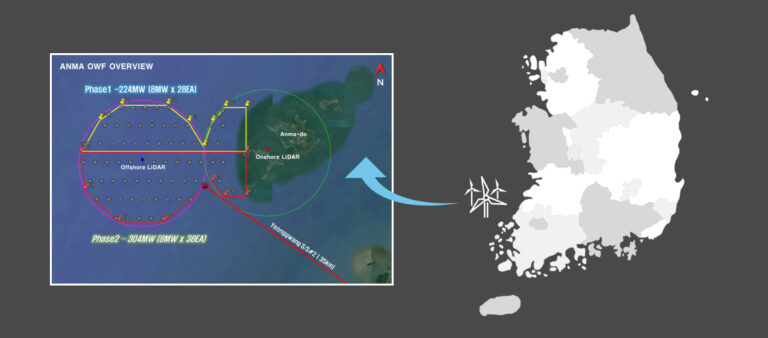 Arup–ODE team will assess the local conditions to determine the most appropriate foundation system, turbine technology and site layout for the chosen site in order to facilitate the early project planning works.
Developed by Korea Wind Energy, the Anmado wind farm is located off the coast of the South Jeolla Province. The project will be built in two phases, with 224 MW planned to be installed initially and further 304 MW to be added in the second phase.
The developer obtained Electric Business License (EBL) for the first phase of the project in April 2019 and for the second phase in July 2020.
"This project will play an important role in the Korean offshore wind power generation. It is an exciting opportunity and we are proud to be a key part of it", said David Robertson, Director & Head of Renewables, ODE.
South Korea's energy plan, released in 2017, sets out a target of at least 20 per cent of electricity produced by renewables by 2030 and 30-35 per cent by 2040.