The first turbine has been installed at the Huaneng Shandong Peninsula South 4 offshore wind farm off Shandong Province, China.
This is the first wind turbine to be installed off Shandong, the Chinese province which aims to develop 12.6 GW of offshore wind capacity by 2030.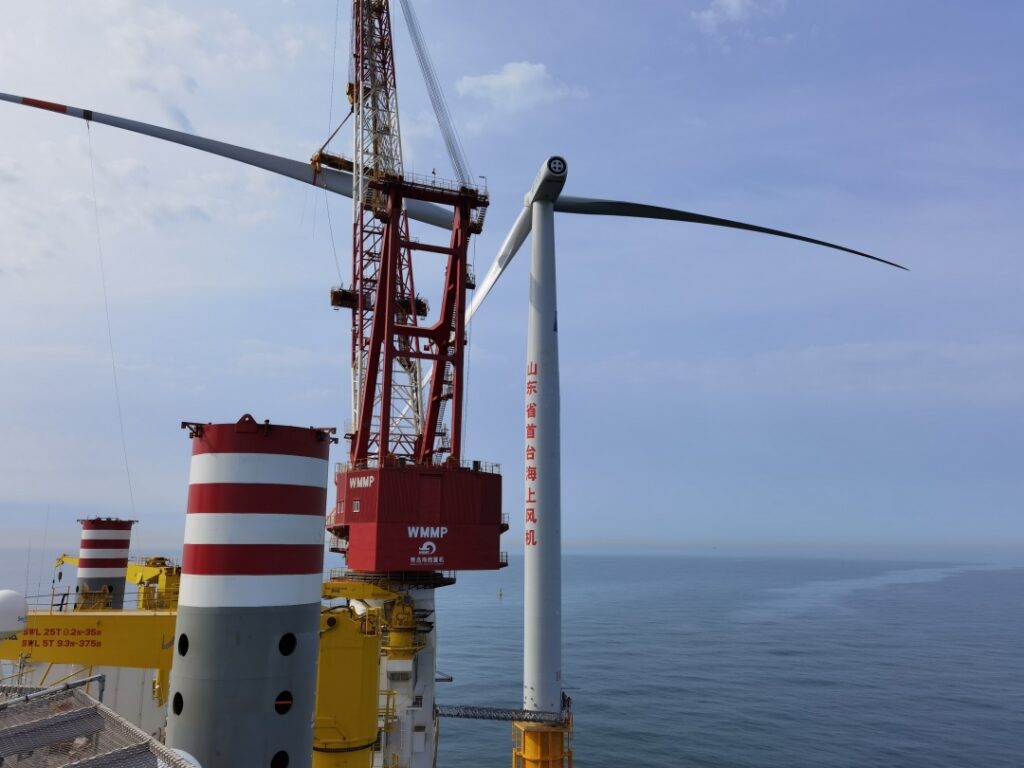 The 301.6 MW Huaneng Shandong Peninsula South 4 wind farm is located in the southern waters of Haiyang City.
Once completed at the end of the year, the wind farm will comprise 58 EN-161/5.2MW wind turbines supplied by Envision Energy and produced locally at the Haiyang Offshore Wind Power Industrial Park.
The wind farm will produce approximately 820 GWh of electricity per year.
The project is valued at CNY 5.545 billion (around EUR 693 million) and is the most mature of the seven demonstration offshore wind farm projects planned to be developed off the Shandong Province.