Vietnam and Mainstream Staging Offshore Wind Event
Mainstream Renewable Power and Vietnam's Department of Foreign Affairs for Provinces have signed a Memorandum of Understanding (MoU) to stage a capacity-building event to increase regional government engagement in the development of offshore wind.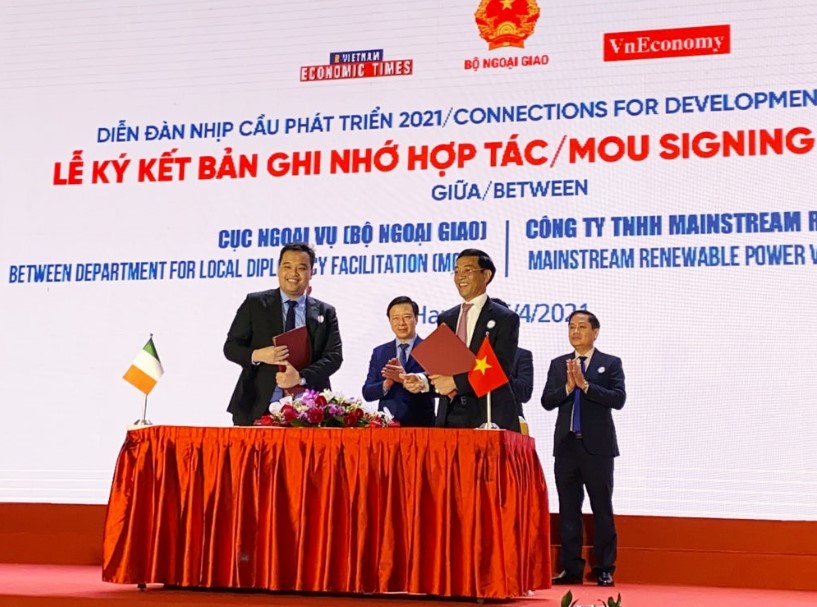 The focus of the event, which is expected to be held in the second half of the year, will be to share industry development knowledge that can unlock Vietnam's offshore wind potential.
The collaboration comes after the country's Ministry of Industry and Trade proposed tripling wind power capacity to 18-19 GW by the end of the decade, accounting for 13% of Vietnam's installed capacity, in its draft Power Development Plan 8 published in February.
"According to the World Bank, Vietnam has the capacity to generate up to 475 GW of energy from wind within 200km from shore, and Mainstream is already developing two projects – the 1,400 MW Phu Cuong Soc Trang and 500 MW Ben Tre projects – as part of our wind and solar portfolio here," said Bui Vinh Thang, Head of Government & Corporate Relations at Mainstream Vietnam.
"In fact, the first 200MW phase of Phu Cuong Soc Trang is ready to start construction this year, pending permits from the government. Mainstream has been in Vietnam since 2016, and this continuing partnership shows how we are willing to support and work with government in building up the offshore industry."
According to Thang, the first capacity-building event, held in 2019 and attended by more than 50 leaders from 24 provincial governments, laid the groundwork for partnerships with the renewable energy sector.
At the end of last year, Mainstream made two steps for offshore wind development in Vietnam. The Ireland-headquartered company submitted an application, in a joint venture with the Phu Cuong Group, for a 1 GW offshore wind project in October, adding to the 400 MW already in development within the same project.
A month later, Mainstream signed an agreement with Vietnam's Advance Information Technologies Corporation (AIT) to co-develop a 500 MW offshore wind project in Ben Tre province.