Hywind Tampen Concrete Foundations Move Forward (Video)
Aker Solutions has completed the first part of the construction of concrete foundations for the Hywind Tampen floating wind project at its yard in Stord, Norway.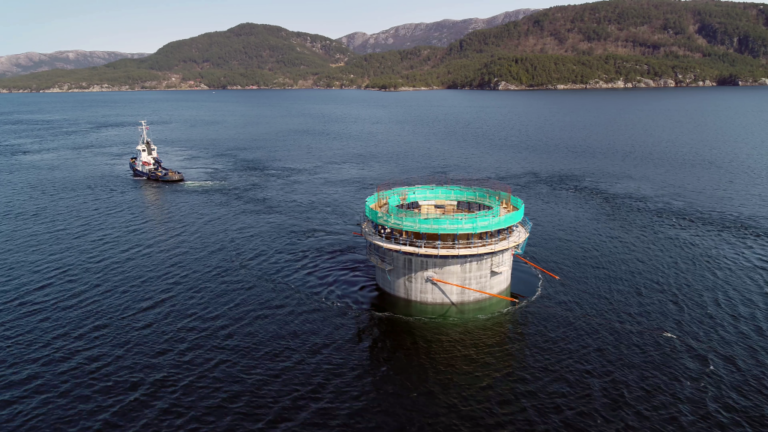 The 11 substructures are currently being towed to Vindafjord where the rest of the slip-forming and mechanical outfitting will be completed.
Aker built the first 20 meters of the foundations in the dry dock, and once they are moored at Dommersnes in Vindafjord, the concrete slip-forming will continue to a height of 107 meters.
The substructures will then be towed to Gulen, where in 2022 all the elements will be collected and the assembly work will start.
"The project represents a direct transfer of technology from oil- and gas to renewable. The giant Troll A substructure was 369 meters. Now we are building 11 small Trolls. The project is on schedule despite the challenges around covid-19," said Olav-Bernt Haga, Project director for Hywind Tampen. "We plan to start towing the completed wind turbines to Tampen early summer of 2022 and complete the offshore work by the end of the year."
Hywind Tampen, developed by Equinor, is the world's largest floating wind farm being constructed so far and the first that will supply renewable power for oil and gas installations.
Eleven Siemens Gamesa 8 MW turbines are expected to cover about 35% of the annual power needs on the platforms Snorre A and B and Gullfaks A, B and C.
Construction on the 88 MW project started in October 2020, with commissioning expected at the end of 2022.