Dutch Government Launches Consultation on IJmuiden Ver Gamma Project
The Dutch Ministry of Economic Affairs and Climate and the transmission system operator (TSO) TenneT have opened consultation on the IJmuiden Ver Gamma 2 GW offshore wind connection project, the third offshore grid in the wind farm zone along with IJmuiden Ver Alpha and Beta.
Local residents, companies and other parties have until 21 May to submit their comments and responses to the government's intention to build the Gamma offshore grid.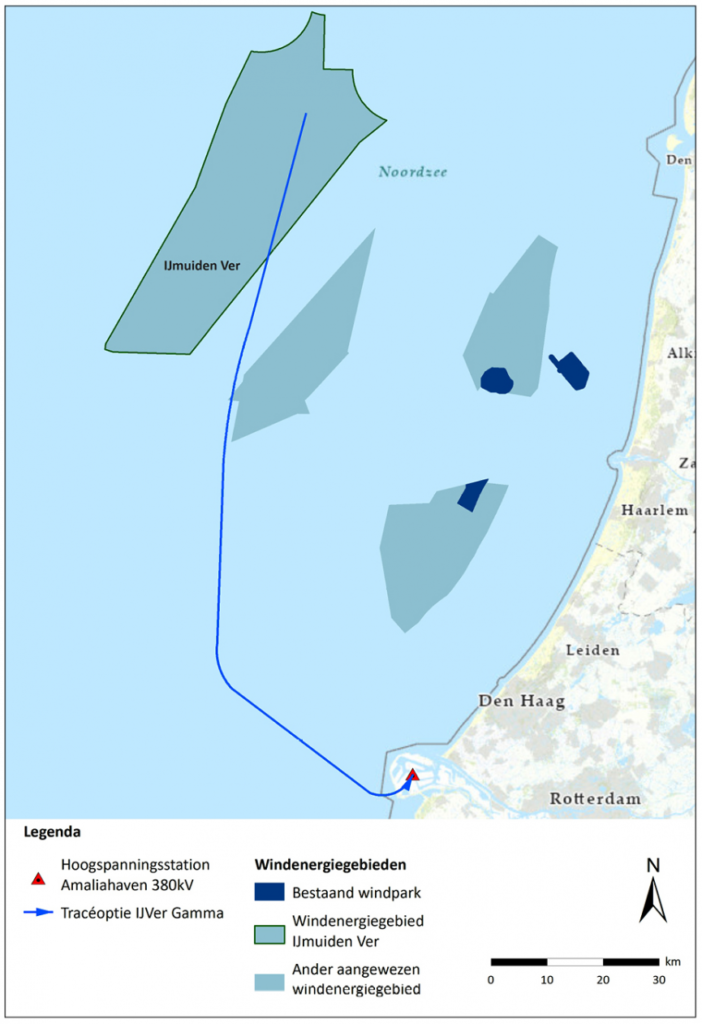 Final decision on this and other wind energy projects will take place this autumn within the framework of the North Sea Programme. However, in order to utilise the synergistic benefits with the IJmuiden Ver Beta offshore grid as much as possible, the government and the TSO are starting the project now with taking the first steps that are not irreversible later on.
Public consultation was launched at the beginning of April. A few days ago, TenneT issued a new tender for geotechnical soil investigation at locations of all three IJmuiden Ver offshore transformer platforms, including Gamma, after the previous tender was open for Alpha and Beta.
The IJmuiden Ver Gamma project, a connection between IJmuiden Ver and Maasvlakte, must be operational by 2030 at the latest to transport electricity generated by offshore wind farms built in the zone to land.
The IJmuiden Ver grid links are the first 2 GW direct current connections TenneT plans to build in the Netherlands and Germany, and represent the first time high voltage substations of that capacity are used on an offshore wind project. The offshore transformer stations will be connected to the onshore grid via 525 kV export cables, another industry's first.
In early 2020, TenneT entered into a partnership with a number of companies to develop the 2 GW grid connection system that would be implemented in Germany and the Netherlands. The system will more than double the capacity in comparison with the previous 900 MW HVDC standard and will prepare TenneT for the planned acceleration of offshore wind deployment in the two countries.
IJmuiden Ver is one of three areas identified by the Dutch Offshore Wind Energy Roadmap 2030. The three areas have a combined capacity of 6.1 GW and are expected to help the Netherlands reach the target of 11.5 GW of offshore wind capacity by 2030.
The wind farms at these new areas are expected to be commissioned between 2024 and 2030.