Offshore Construction Progresses at 1.4 GW Hornsea Two Offshore Wind Farm
Well over a third out of the 165 monopile foundations have been installed at the 1,386 MW Hornsea Two offshore wind farm located some 89 kilometres north-east of Grimsby, the U.K.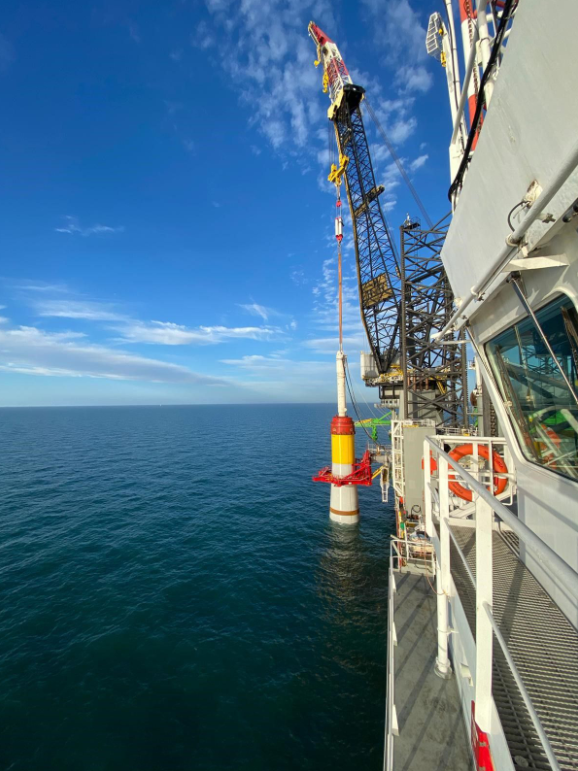 The monopile foundations are being loaded at and transported from the Buss Terminal Eemshaven in the Netherlands and installed at the site by DEME Offshore's Innovation and Cadeler's Wind Orca.
Innovation installed the first foundation at the wind farm back in October 2020 and has so far installed 51 units.
Wind Orca joined the project in late February and has so far installed over 15 foundations at the site, Cadeler said.
Being developed by Ørsted, Hornsea Two will comprise 165 Siemens Gamesa 8.4 MW wind turbines, an offshore substation, and a reactive compensation station (RCS).
The wind farm is scheduled to be commissioned in 2022 when it will become the largest operating wind farm in the world, taking the mantle from the 1.2 GW Hornsea One.